Mumbai-based contractor Larsen & Toubro (L&T) had completed an 82m tall statue of Sardar Vallabhbhai Patel, one of the leaders of the Congress Party in the run-up to Indian independence.
The "Statue of Unity" is three times taller than Christ the Redeemer in Rio de Janeiro and twice the size of the Statue of Liberty in New York harbour.
L&T worked with US firm Michael Graves Architecture & Design on the project. The statue stands on a 58m-high plinth, and is made from steel, concrete and brass. It was built in 33 months on Sadhu Bet Island in the Narmada district of Gujarat, where Patel was born.
The development is estimated to have cost $525m.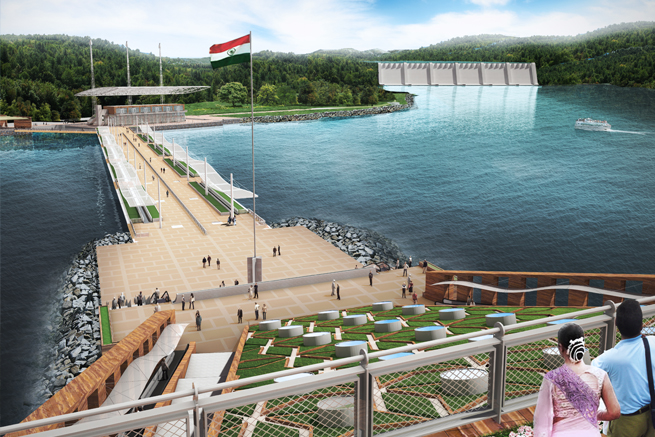 Image courtesy of Michael Graves Architecture & Design
The statue contains an elevator that can carry visitors to the top of the structure where a viewing platform is able to accommodate 200 people at a time.   
The statue's base houses an exhibition centre, a memorial garden, an administrative complex, a hotel, a conference centre and a bridge connecting Sadhu Island with the mainland.
SN Subrahmanyan, L&T's managing director, said: "The Statue of Unity, apart from being a symbol of national pride, and integration is also a tribute to India's engineering skills and project management abilities."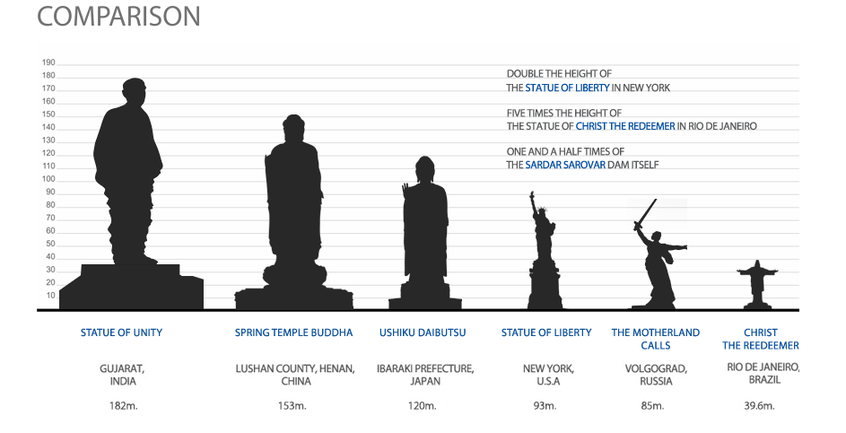 A height comparison of the world's tallest statues (http://www.statueofunity.in/)
The decision to spend so much on a symbolic project has proved controversial, given the lack of basic infrastructure in much of India, where in urban areas only 30% of sewage is subject to any kind of treatment, meaning three-quarters of India's lakes, rivers and coast are polluted.
Ujjal Dosanjh, a Canadian politician of Indian origin, wrote an open letter to Modi in the Indian Express newspaper in 2016 attacking the "heinous politics of clever, but criminal distraction from the life and death issues of poverty, corruption, injustice and inequality in India".
Top image courtesy of Michael Graves Architecture & Design
Further Reading: