Construction work has officially begun on Dubai's Tower, the centrepiece of its Creek Harbour megaproject, and possibly the tallest building in the world, if it is completed before Saudi Arabia's Kingdom Tower in 2020.
Developer Emaar Properties says the Tower will "define a new skyline and feature grand observation decks with unprecedented 360° views of the city and beyond".
The Tower, which was designed by Spanish architect Santiago Calatrava, is located 10 minutes from the Dubai International Airport, and will serve as a "magnet for tourists and visitors from around the world".
The structure is not a conventional building, and will not contain any apartments or offices. Rather, it is there to provide views over Dubai and host "events". In particular, there will be 10 observation decks placed on an oval "flower bud" at the top of the structure.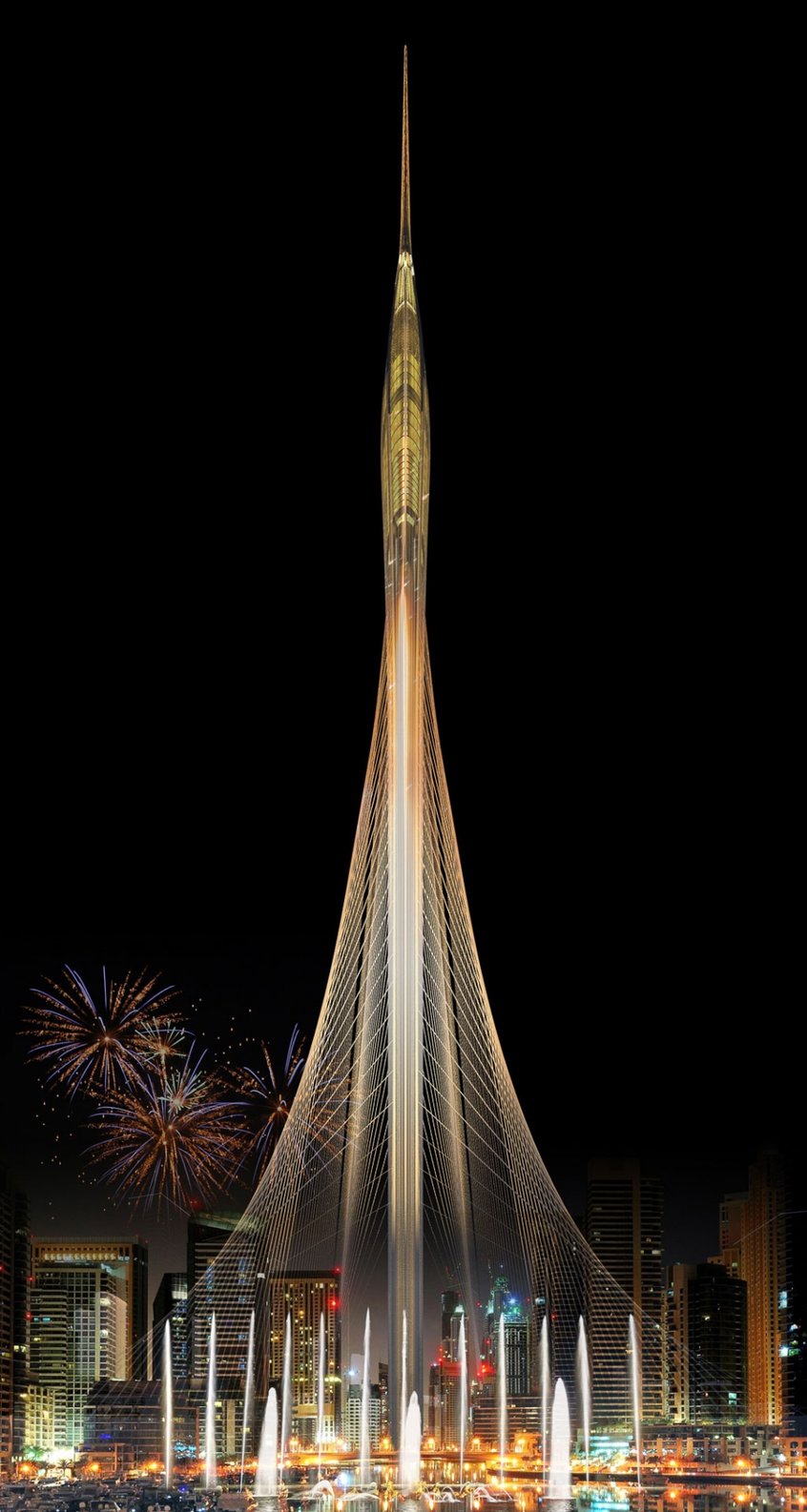 Image via Santiago Calatrava
The Tower's similarity to a mast will be emphasised by the network of steel cables that will provide structural support and suggest, it is said, the "delicate ribbing of lily leaves".
It will be 928m tall when finished, almost 100m higher than the Burj Khalifa, the current holder of the title of world's tallest building.
Mohamed Alabbar, Emaar Properties' chairman, said: "We are pushing our boundaries in every aspect of Harbour Creek, one of the largest in the world, which underlines the spirit of positivity and hope that our nation celebrates." The development will be double the size of Dubai's present downtown area.
It was announced in February this year that Calatrava had been awarded the job of designing the Tower and in June that he would collaborate with South African engineer Aurecon on building it.
Top image via Emaar Properties