New York architect DFA has designed a 220m-tall observation tower that, if completed, would be the world's tallest wooden structure.
The temporary tower, which is so far just a proposal, would be built in the Jacqueline Kennedy Onassis Reservoir in New York's Central Park, where it would also filter the 106-acre lake that encompasses one-eighth of the park's area and contains a billion gallons of contaminated water.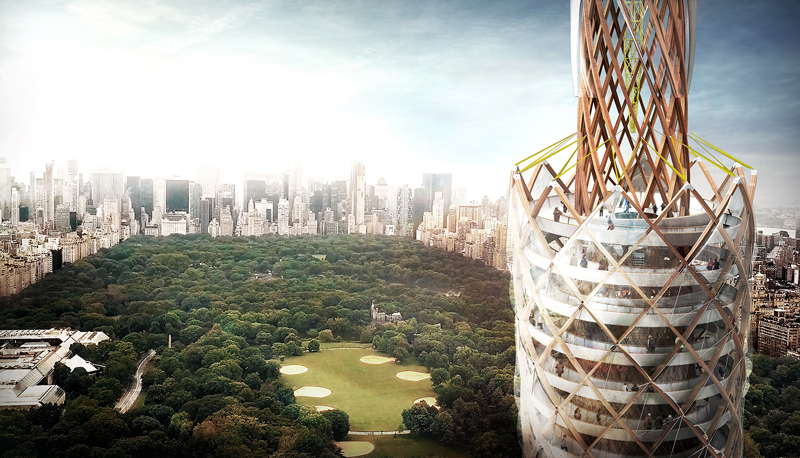 The structure would be made from prefabricated glulam timber and strengthened with a steel core. It would also be wrapped in a spiral exoskeleton, with a 17m wide viewing platform.
DFA said the Central Park Tower would "combine architecture, recreation, resiliency, and tourism in a project millions of New Yorkers and visitors would benefit from".
Laith Sayigh, DFA founder, added: "Aside from supplying water to the pool and Harlem Meer, the reservoir sits stagnant and fenced off due to its current state as a health threat to millions of New Yorkers, tourists and animals.
"This conceptual project pushes the boundaries of what we perceive is possible in a city as dense, historic and environmentally vulnerable as ours."
Images courtesy of DFA