Portuguese contractor Mota-Engil has won a contract to upgrade "the worst road in South America": Paraguay's Transchaco highway, which runs for 835km between the capital of Asunción and Bolivia.
The company, together with Paraguayan company Concret Mix, were the sole bidders for the $430m scheme to repair and widen 530km of the highway.
For much of its history the road was just a track pitted with potholes and mud wallows, and cars and buses that tried to use it often got stuck for days on the largely uninhabited route.
Drivers who braved the journey were warned to travel only during daylight, and to take extra food and water.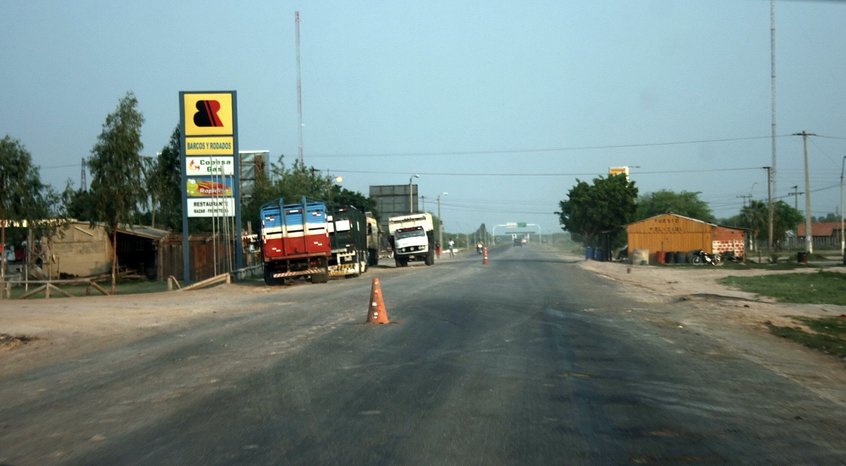 The Transchaco in 2010, after it was given an asphalt surface (Wikimedia Commons)
The road was given an asphalt surface in 2007, but that pavement is now beginning to break up in places.
The road as it was in the 1970s (Most Dangerous Roads)
The joint venture will resurface the 6m carriageway and widen it by a metre. Under the terms of the deal, Mota Engil has to finance the work and then claim its money back from the state once it is complete.
It was reported in the local press that Spanish company Obrascon Huarte Lain (OHL) and local contractor Heisecke were to make a rival bid at the last minute, but such a bid never came.
The Paraguayan Ministry of Public Works defended its decision to allow a single bidder by saying that if the joint venture's bid had been unsatisfactory it would have retendered the work. The ministry added that the work was the most important contract in its history.
Top image: The road as it appeared in a 2013 YouTube video entitled "Transchaco in appalling state"