Canadian engineer WSP has won a contract to improve access to reliable energy in Africa.
The job was awarded by the Southern African Power Pool (SAPP), a partnership of national electricity companies in the region.
WSP will be responsible for a 330kV transmission line between Zambia and the Democratic Republic of Congo (DRC).
The project will link Kolwezi in the south of the DRC to the north western province of Solwezi in Zambia.
The project will utilise the Zambia Electricity Supply Corporation (ZESCO) network at either the Lumwana or Kalumbila Substation and the future Société Nationale d'Electricité (SNEL) network at Kolwezi NRO substation.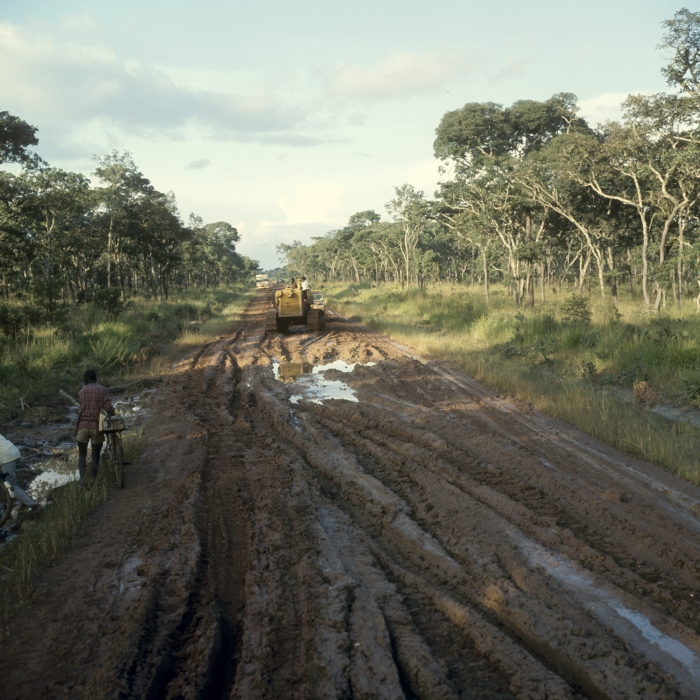 A road in Solwezi (Wikimedia Commons/National Museum of World Cultures)
The project has received financial backing from the World Bank, the African Development Bank and the Atmospheric Research and Environment Programme.
WSP engineers will completed a three-stage feasibility study before construction, including assessing the routes and substations, data gathering, financial and economic analysis and route surveying.
Paul Glendinning, WSP head of networks said: "This is an excellent win for WSP as it brings together our UK operation with its newly developed modelling skillset and expertise from our South African and Canadian offices. Â 
"The electricity transmission expansion in sub Saharan Africa is a specialist area for our business, as we have been implementing schemes for 50 years."
Work on the three phases of development will begin in 2019 and are due to be completed in 18 months.
Top image: Transmission lines against a night sky (Jonathan Cutrer/Wikimedia Commons)