15 November 2013
Yuanda China Holdings has won a $122m bid for Singapore's largest ever curtain wall project in the country's tourist hotspot, Marina Bay.
Construction has already begun on the Marina South project which entails two skyscrapers, one commercial and one residential.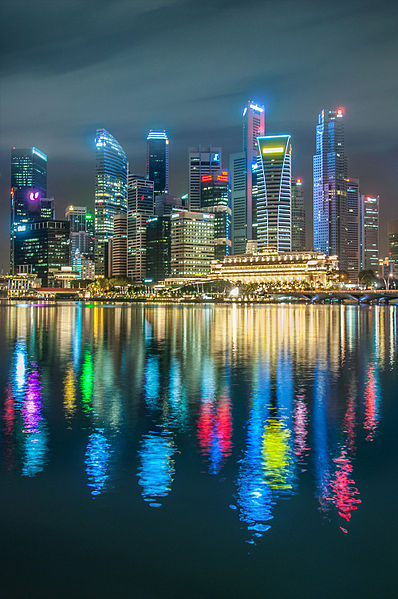 Marina Bay, sparkling from the light of all its skyscrapers (Credit: Prachanart Viriyaraks/Wikimedia)
The project, which Yuanda said was the biggest curtain wall project ever in Singapore, is scheduled for completion in March 2016.
Yuanda recently won bids for South Bank Tower and The Shard in London.