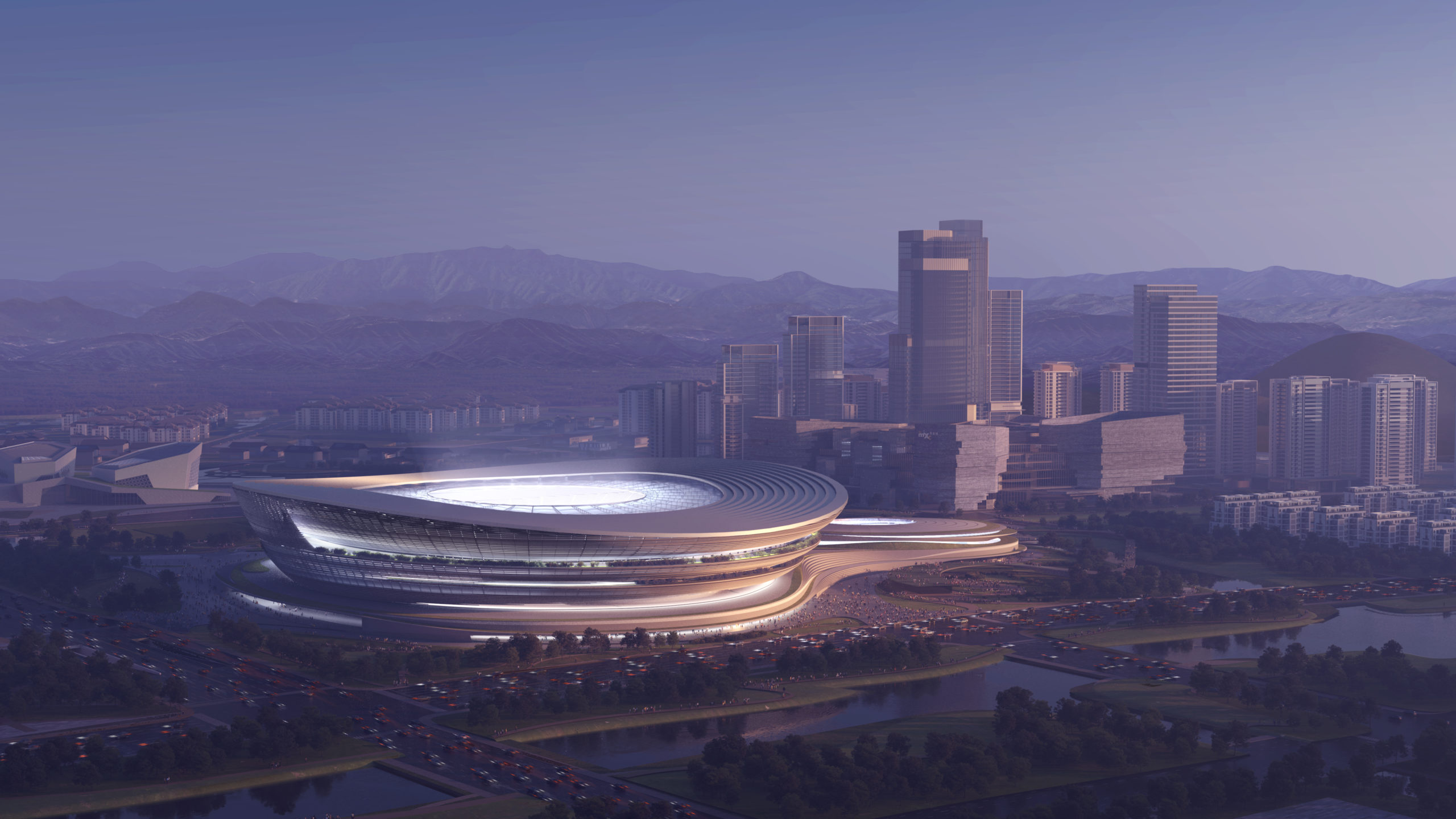 Zaha Hadid Architects (ZHA) has won a design competition for the 60,000 capacity Hangzhou International Sports Centre.
Located within Hangzhou's Future Science and Technology Cultural District, the complex will also contain a 19,000-seat indoor arena and an aquatics centre with two 50m pools and practice pitches.
The main 135,000-sq-m football stadium is situated on the eastern side of the project, facing the city.
The indoor arena and aquatics centre are based in the west and south of the complex, connected to the stadium by the centre's layered 45,000 sq m podium that weaves through the site, which will house training and fitness halls, locker rooms, offices as well as shops, restaurants and cafes.
Half of the development will be publicly accessible, containing a new riverfront park and public plazas with direct access to Lines 3 and 5 of Hangzhou's metro network.
The development has an open exterior with terraces, where most stadiums have a solid façade. ZHA says that when viewed from afar, the louvred façade becomes transparent.
The project is designed to meet the highest 3-Star rating of China's Green Building Program.
The complex will collect rain and grey-water for filtration and re-use.