Zaha Hadid Architects (ZHA) has designed a meeting pod that will sit at the entrance to Italy's Pavilion at this year's Venice Architecture Biennale.
Called the "Alis Meeting Pod", each component is designed to be recycled or upcycled into second life applications, meeting the pavilion's "resilient communities" theme.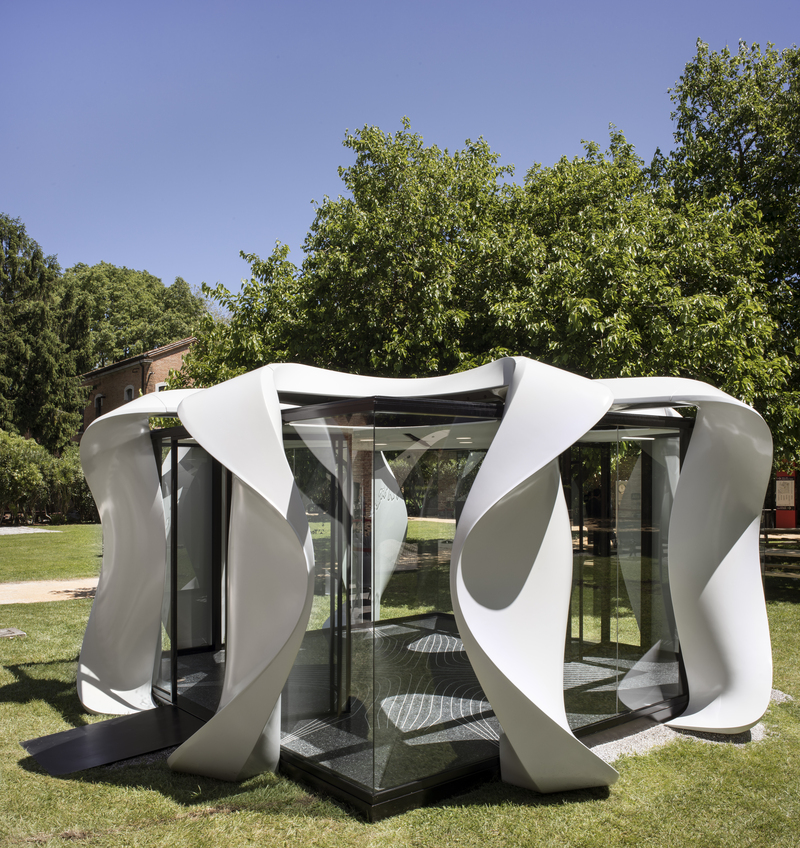 The pod's facade is partially 3D-printed and is inspired by orchid petals, which envelop it to provide privacy and shelter.
The pod is representative of ZHA's under-construction Unicorn Island masterplan in Chengdu, a 67ha development that will accommodate 70,000 researchers, office workers, residents and visitors.
The Alis Meeting Pod will remain on show until 21 November 2021.
Images courtesy of ZHA/Alessandra Chemollo