Zaha Hadid Architects (ZHA) will masterplan an extension of Russia's Caucasian port in the city of Novorossiysk, on the coast of the Black Sea.
The 13.9ha transformation of the Admiral Serebryakov Embankment includes the phased development of nine buildings with a total floor area of about 300,000 sq m.
The project will create a fishing port, marina and piers, as well as facilities for civic, cultural and corporate events.
Applying the concept of "instancing" across nine buildings, ZHA says a single form will evolve in a gradient across the site.
ZHA adds that the configuration of each building will be designed according its unique function, conditions and requirements.
The modulating design of the nine buildings influenced by time-lapse photography, with the firm saying it works as an "urban planning tool analysing many different programmatic, environmental and socio-economic conditions to define the new buildings within the masterplan".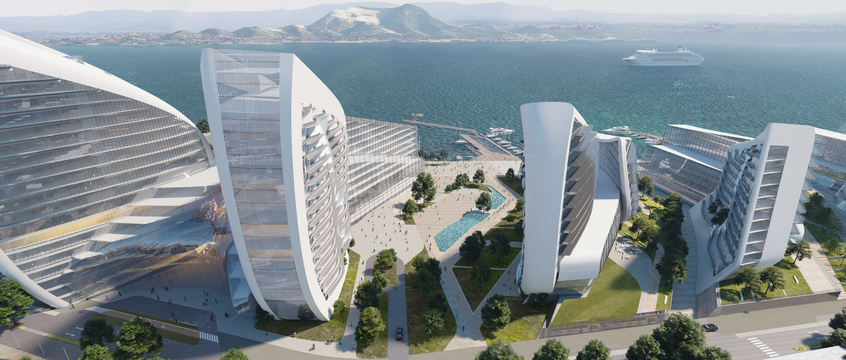 Construction of the masterplan's first phase is due to start in the second half of 2019.
Images courtesy of ZHA/VA