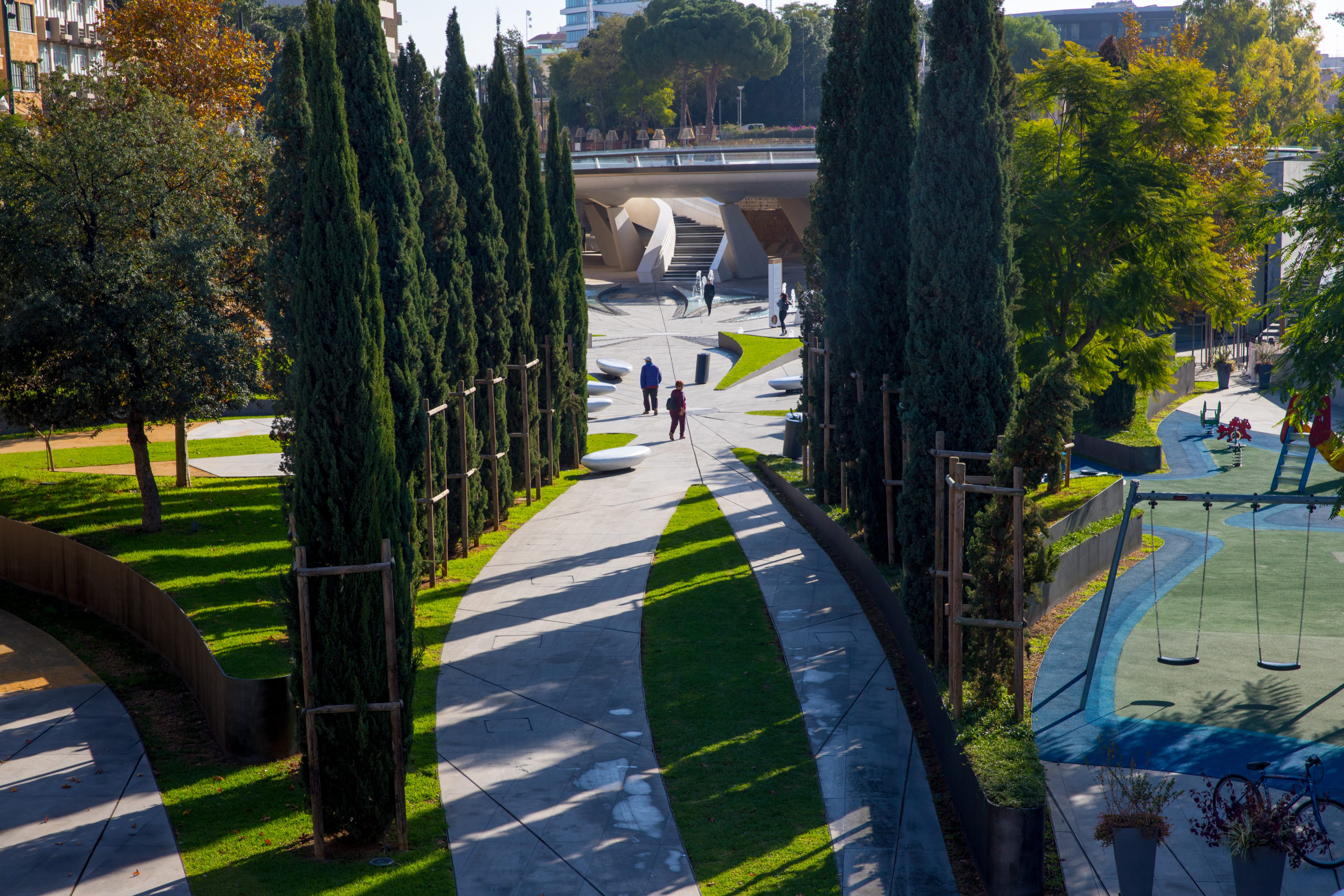 Zaha Hadid Architects' redesign of the main square in the centre of Nicosia has been completed. A ceremony to open the plaza was held yesterday by Nicos Anastasiade, the president of the Republic of Cyprus, and Constantinos Yiorkadjis, the mayor of Nicosia.
Eleftheria Square, the equivalent of London's Trafalgar Square, has been transformed and a dry moat that defended the city's 16th-century Venetian wall has been turned into a park complete with gardens, civic plazas and palm-lined promenades.
A concrete bridge has been built to better connect the square to the surrounding streets, and stairs and elevators connect it with the bus terminal in Solomos Square. Its pedestrian areas have been extended, two cafés have been built and an underground parking lot has been added to remove cars from the centre of the Cypriot capital.
The regenerated Eleftheira – Liberty – Square is seen by the architect as part of a larger project to catalyse the reunification of Nicosia, which has been divided between Greek and Turkish zones for the past 46 years.