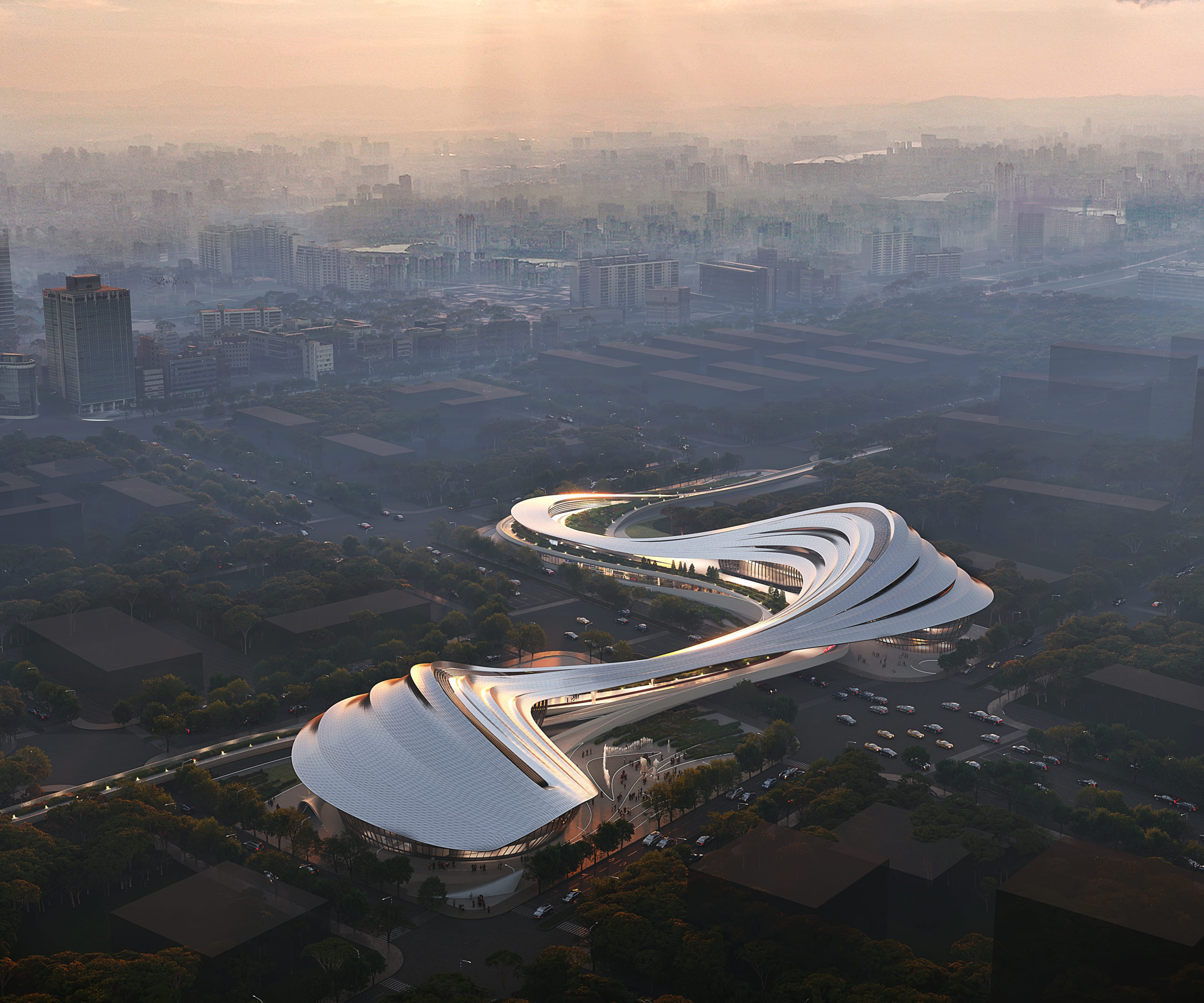 Zaha Hadid Architects (ZHA) has won a design competition for the Jinghe New City Culture & Art Centre in China's northwestern Shaanxi province.
The development will contain a 450-seat theatre, a multimedia library with atrium, hall, studios and galleries.
The centre is located within the Jinghe Bay Academician Science & Technology Innovation district of the city. It will be connected to the city's network of elevated public walkways and will link to the structure's courtyards.
The centre's multimedia library contains terraces that overlook its full-height atrium, with skylights that provide public reading zones for researchers.
The theatre can be adapted for many types of events, with a multifunctional hall, studios and galleries stacked around the auditorium in elevated courtyards, gardens and paths that span the avenue's eight lanes of traffic below.
The development aims to achieve a three-star certification in China's Green Building programme by incorporating photovoltaic panels, rainwater collection and locally produced materials.