Zaha Hadid Architects has won a competition to design a 920m cable-stayed bridge across the mouth of the Tamsui River in the Taiwanese capital of Taipei.
The contract for the Danjiang Bridge was awarded to the UK practice by Taiwan's Directorate General of Highways; it will now work with Stuttgart-based structural engineer Leonhardt, Andrä & Partner and the local firm Sinotech Engineering Consultants.
The bridge is intended to improve the northern coast's traffic system and reduce congestion in the centre of Taipei by linking Highways 2 and 15 with the West Coast Expressway and the Bali-Xindian Expressway. It will also improve communications between the expanding Port of Taipei and its hinterland.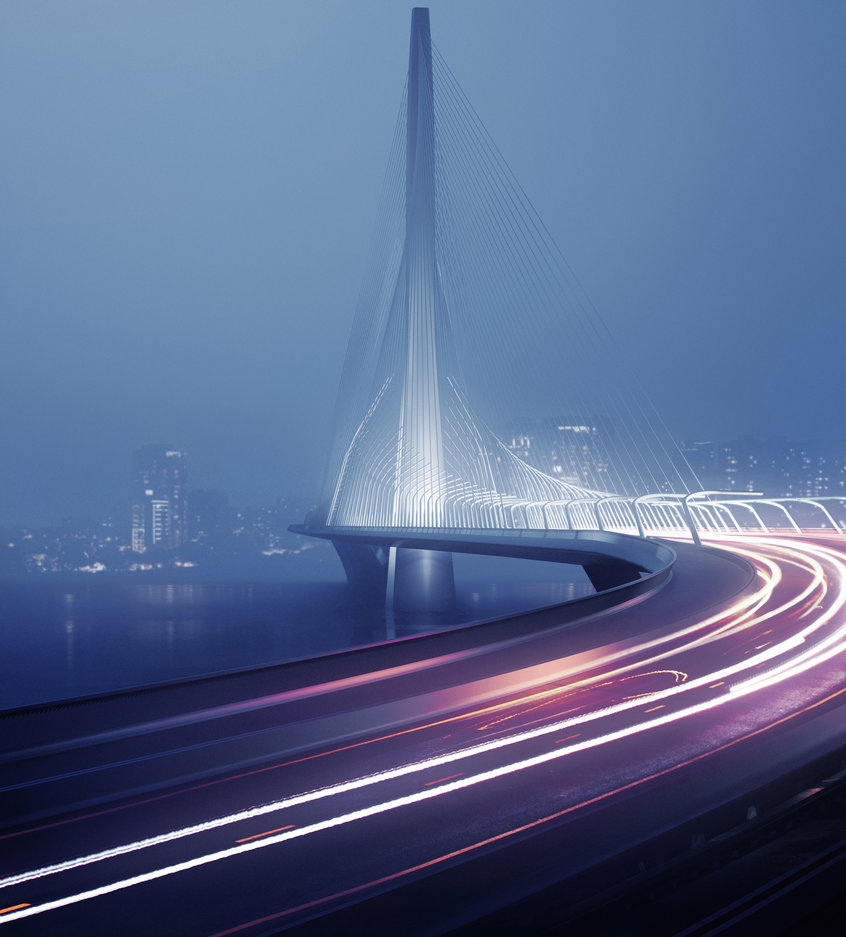 Danjiang Bridge by Zaha Hadid Architects, render by MIR
The bridge will also allow for the extension of Danhai Light Rail Transportation system beyond the Tamsui River to the town of BaLi. Â 
The Tamsui River estuary is growing in popularity as a recreational area with residents and tourists, many of whom gather there to watch the sun setting over the Taiwan Straits. Â 
The cable-stayed design minimises the bridge's visual impact by using only one concrete structural mast to support the road, rail and pedestrian deck. It will be the world's longest of its type. 
Danjiang Bridge by Zaha Hadid Architects, render by VisualArch
This design also minimises the need to embed structural elements below the river, in accordance with the increased protection programmes for the estuary's ecosystems.
Zaha Hadid Architects' design for Japan's National Stadium, which was intended to host the 2020 Olympic games, was scrapped last month.
Top image: Danjiang Bridge by Zaha Hadid Architects, render by MIR