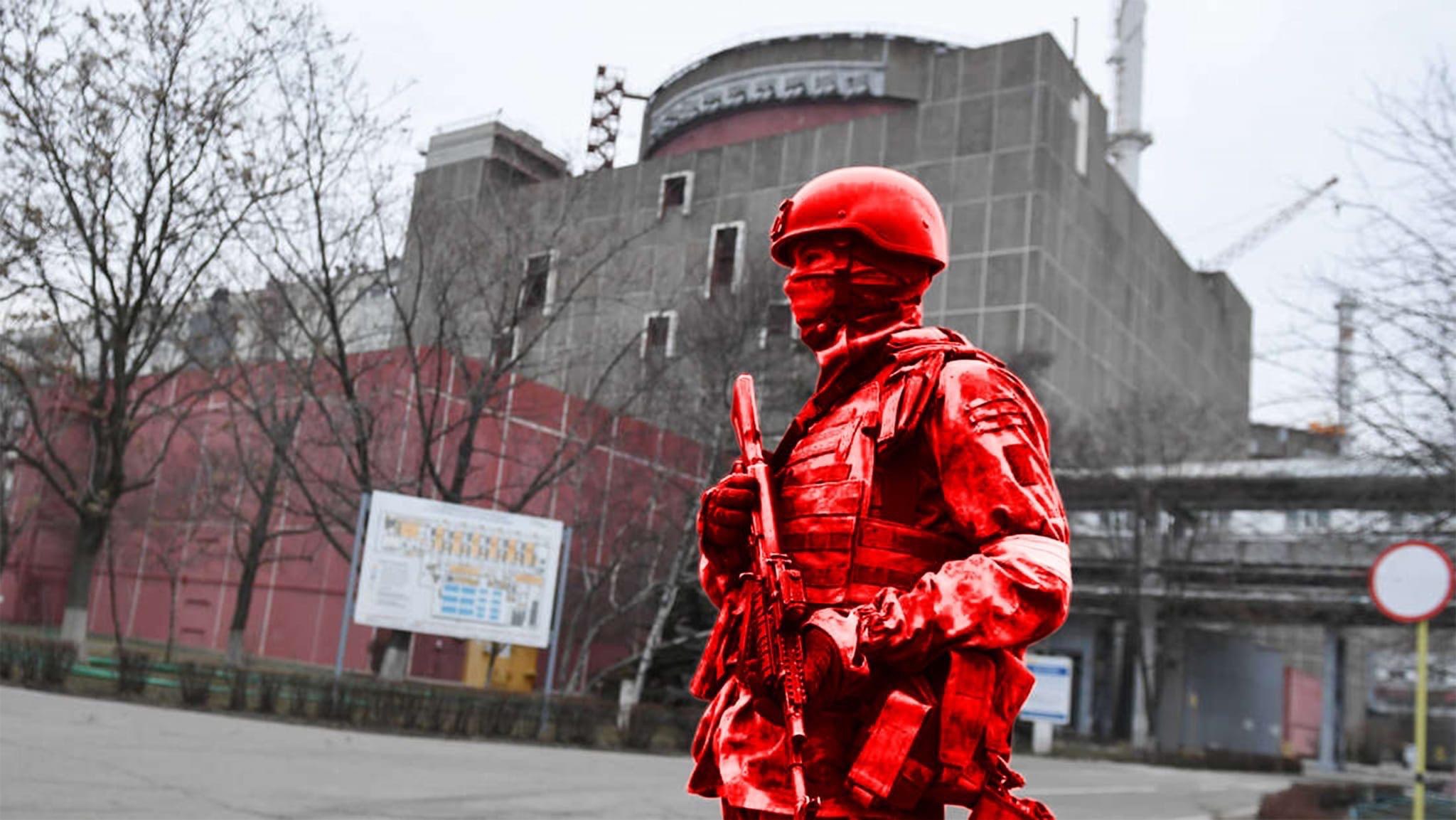 Russian shelling last night damaged the remaining two high-voltage transmission lines connecting Ukraine's Zaporizhzhya Nuclear Power Plant (ZNPP) to the country's grid, putting Europe's biggest nuclear plant in "full blackout mode" and necessitating the activation of all 20 of its diesel back-up generators, said Energoatom, Ukraine's state nuclear power company.
The plant's six reactors have been shut down, but reliable power is needed because two of them were in "hot shutdown" mode when the plant's external electricity supply was cut off last night. In hot shutdown mode, reactors provide steam for the plant's operations.
Engineers are now switching the two to cold shutdown for safety, said a statement today by the director general of the UN's International Atomic Energy Agency (IAEA), which has had two of its experts embedded among ZNPP's Ukrainian operational staff since 5 September.
Ukrainian staff have worked at the plant under Russian nuclear officials since March, when Russian forces occupied it in the early stages of the invasion.
Energoatom said the plant has enough diesel to power the generators for 15 days.
"This is an extremely concerning development that again demonstrates the plant's fragile and vulnerable situation," said Rafael Mariano Grossi, the IAEA's director general.
"Despite the best efforts of the plant's courageous staff to stabilise the external power situation in recent weeks, the Zaporizhzhya Nuclear Power Plant has again lost all access to off-site electricity."
Grossi said it was "clearly not a sustainable way to operate a major nuclear facility", adding: "The establishment of a nuclear safety and security protection zone is urgently needed."
Russia blames Ukraine for blackout
This morning, Russia accused Ukraine of cutting power to ZNPP intentionally.
Tass described Karchaa as "an advisor" to the head of Russia's Rosenergoatom nuclear power company, but he doesn't appear to have any experience running a nuclear power station.
Observers expressed surprise when he appeared at ZNPP to lead a team of 13 IAEA inspectors on 1 September. Afterward, Norwegian newspaper The Barents Observer described Karchaa as a "spin doctor from Murmansk", who had "a long history as PR advisor and political spin maker in several Russian regions".
In his statement, IAEA director Grossi said: "Senior Ukrainian operating staff informed the IAEA experts that there were indications that the power lines had sustained physical damage at two different locations about 50-60 kilometres from the plant itself, in Ukrainian-controlled territory. Repair work at one of the locations, where the 330 kV line was damaged, is under way."
In its statement today, Ukraine's Energoatom accused Russia of planning to divert future electricity from ZNPP to Russian-controlled territory.
"In the near term, they will try to repair and connect the ZNPP transmission lines in the direction of the temporarily occupied Crimea and Donbass," Energoatom said.