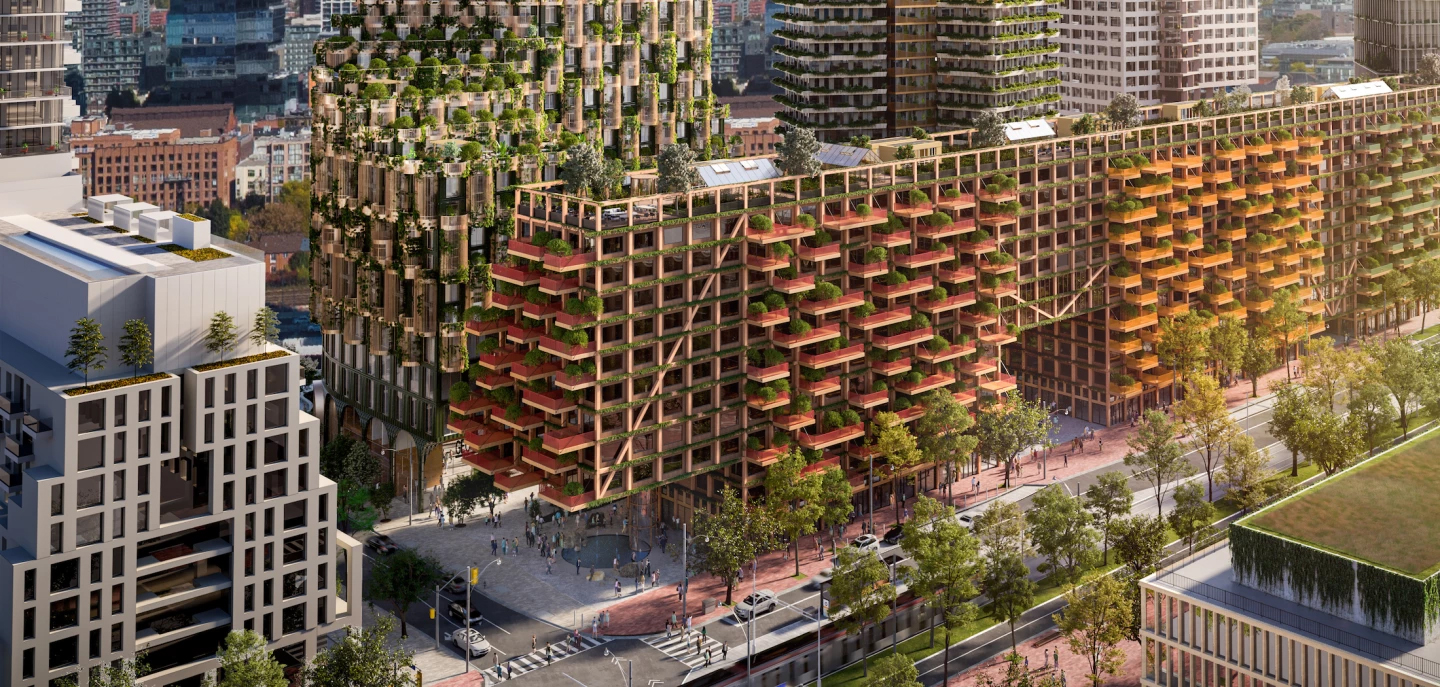 Waterfront Toronto, an alliance between the governments of Canada, Ontario and Toronto, is planning to develop a 12-acre site in the centre of the city.
Called "Quayside", it will be developed in association with Toronto property companies Dream Unlimited and Great Gulf Group. The lead architects will be Adjaye Associates and Alison Brooks of the UK and Danish firm Henning Larsen.
Quayside is being planned as five towers and a few smaller buildings, including one of Canada's largest mass-timber residential units.
It will have around 800 affordable homes, a two-acre forested park, and an urban farm on the roof of the mass-timber residential block.
Also planned is a venue for the performing arts, indigenous culture and education.
Billed as an exemplary low-carbon development, Quayside will be Canada's first all-electric, zero-carbon community at this scale.
Waterfront Toronto said its architecture will "raise the bar on design across the entire neighbourhood and create a visually striking focal point on Toronto's waterfront".
Jack Winberg, chair of Waterfront Toronto's Investment and Real Estate Committee, commented: "Today we take an important next step in unlocking the full potential of the city's waterfront. Dream Unlimited and Great Gulf together with their team of architects and local partners have a strong proposal to make Quayside and Toronto's waterfront among the best in the world.
"As we begin negotiations on a project agreement, we are more confident than ever in the transformative power of the Quayside project to the economic and social recovery of Toronto, Ontario, and Canada."