A team made up of Zaha Hadid Architects (ZHA) and Cox Architecture has won an international design competition for Western Sydney Airport (WSA).
WSA will be built in four stages. When the first is complete in 2026, the airport will be able to accommodate 10 million passengers a year; when the other three are finished sometime around 2060, it will be able to handle 82 million passengers.
ZHA and Cox Architecture have created a design for the first stage, as well as guidelines for the other three.
The airport is located in Sydney's new Parkland City region, which aims to become the city's third urban hub, which may have a population of 9 million by 2040.
ZHA said the project's design was "sensitive to its local context, reflecting its natural landscape and the cultural heritage of its indigenous inhabitants".
David Holm, project director of Sydney-based Cox Architecture, said: "The design takes inspiration from the unique local flora of western Sydney and its unique natural qualities. These spaces, colours and materials have been incorporated into the design to give the project an unmistakable regional identity."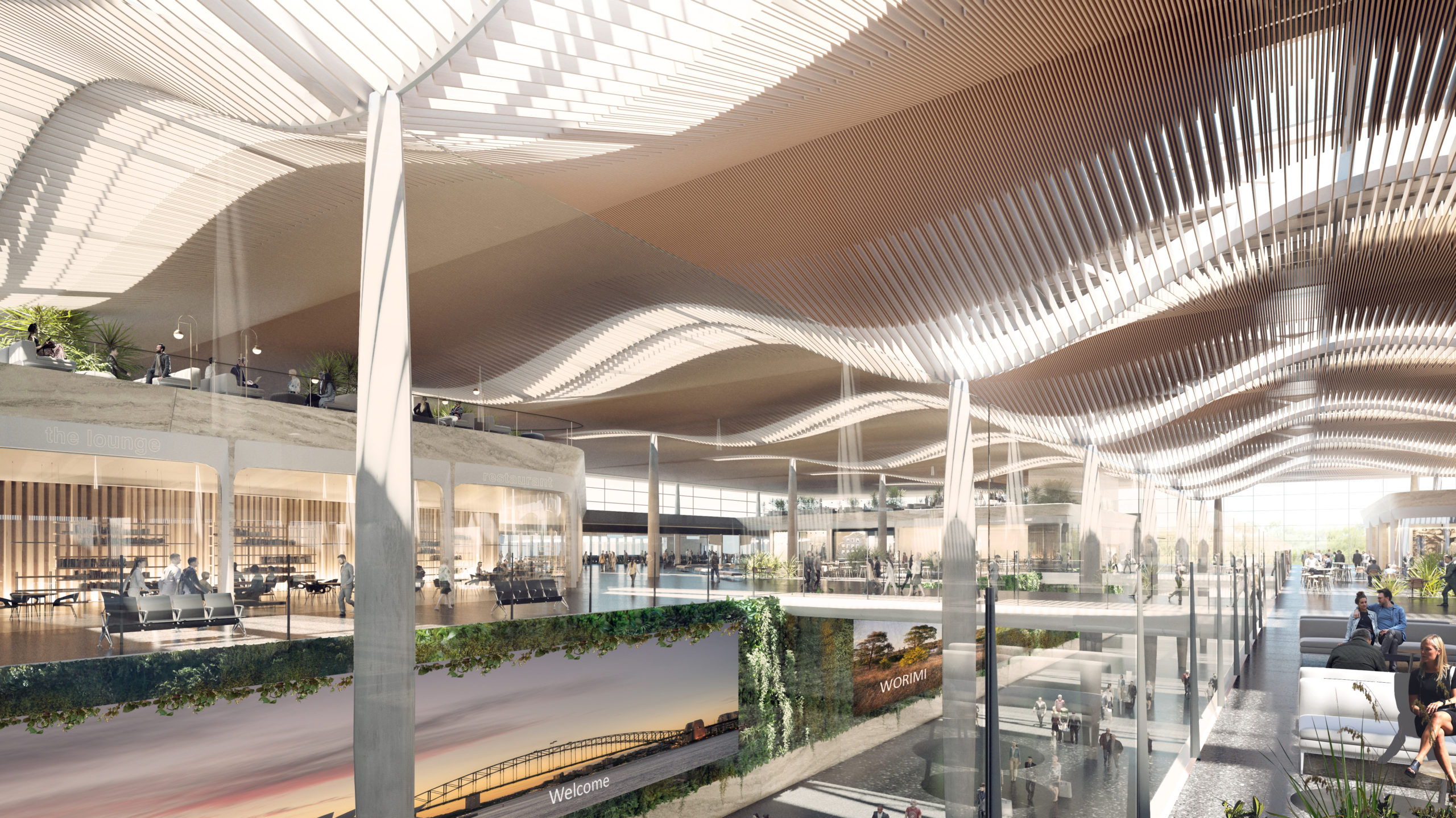 Cristiano Ceccato, ZHA's project director, said: "The design is an evolution of Australian architecture past, present and future. It draws inspiration from both traditional architectural features such as the veranda, as well as the natural beauty of the surrounding bushland."
Images courtesy of ZHA/Cox Architecture