A striking new office complex for Russia's biggest bank, designed by UK-based Zaha Hadid Architects (ZHA), has been granted planning permission and will now go ahead in Moscow.
The Sberbank Technopark at the Skolkovo Innovation Centre in the Russian capital will have large communal spaces, atria and cantilevered facades, which ZHA says will encourage collaboration.
ZHA was appointed to design the 262,000-sq-m complex in 2016.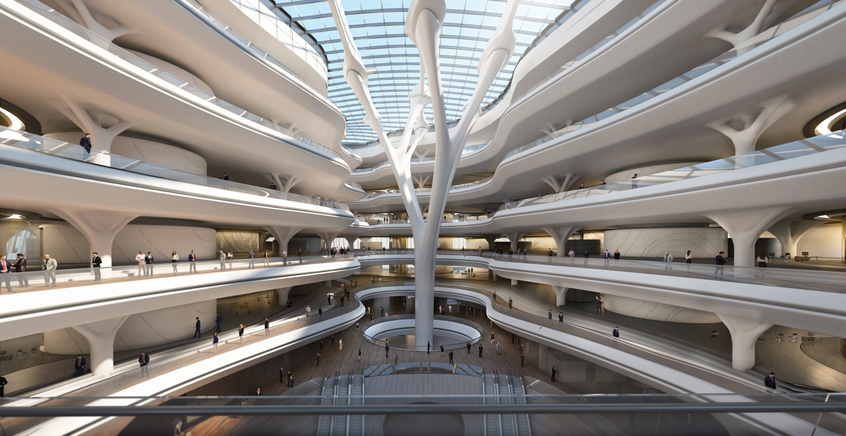 The building will have large communal spaces and atria to encourage collaboration (render by ZHA)
It will house 17,000 people working in Sberbank's IT and marketing departments.
"These are the people who will be responsible for all the bank's 'substance' – its technical content, its brains," said Sberbank president German Gref.
State-owned Sberbank is Russia's biggest bank.
Enabling works have now begun on site, with shortlisted contractors soon to be invited to tender for the construction of the building.
ZHA said the design evolved from detailed analysis of the work processes in the bank's IT and marketing departments, and will encourage collaboration and innovation with "an inter-connected, multi-functional workplace ecology".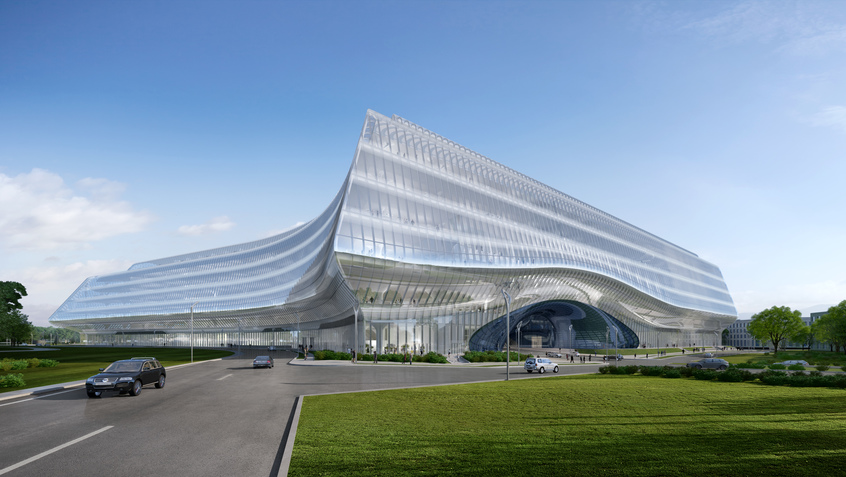 Exterior render by VA
Billed as "Russia's Silicon Valley", Skolkovo is Moscow's new centre for the laboratories and campuses of Russia's IT, biomedical, energy, nuclear and space sectors.
Consultants at the design competition stage included London's AKTII, for structural engineering, London's A10 for environmental/MEP, and cost consultant RLB International.
Top image: Sberbank Technopark will house 17,000 people working in Sberbank's IT and marketing departments (render by Anima)