19 March 2014

Dubai's largest contractor, Arabtec, has been awarded a $40bn contact to build one million affordable homes in Egypt. The projects, which will cover 160 square kilometres over 13 sites, will provide accommodation for low-income households. Work is expected to start in the third quarter of the year and to complete by 2020.
The client is the Egyptian army, and the deal is being seen as a way of shoring up popular support for the interim military regime of Field Marshal Abdel Fattah al-Sisi, who assumed power after the ousting of President Mohamed Morsi last summer.
The field marshal is widely expected to stand in the presidential elections that are scheduled for July this year.
The United Arab Emirates (UAE) has been a strong supporter of Egypt's military government, and has underwritten almost $7bn in aid since the fall of Morsi. In January, Saudi Arabia announced that it would provide $4bn.
Altogether, the UAE, Saudi Arabia and Kuwait have pledged more than $12bn to support Egypt's economy.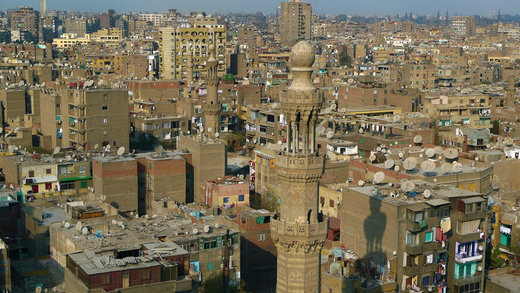 Cairo has a desperate need for housing. It is the largest city in Africa with a population density of  44,500 people per square mile (Luc Legay/Wikimedia Commons)
The housing project, the largest in the whole of the Middle East, will take place in Cairo, Alexandria and Luxor.
Hasan Ismaik, Arabtec's chief executive, told Reuters that the land would be given free, and that a group of 40 Egyptian banks had agreed to provide finance to those Egyptians who want to buy one of the homes.
Arabtec added that most of the work would be financed by Egyptian and foreign banks, and that UAE aid money would not be used.
An unnamed construction expert familiar with the Egyptian market told The Financial Times that he was sceptical that a project of that scale could be completed successfully.
"The numbers are quite challenging," he said. "They entail a yearly average of $8bn dollars of business which is challenging from the point of view of management and availability." He added: "Who in Egypt has the capacity to provide such a cash flow?"