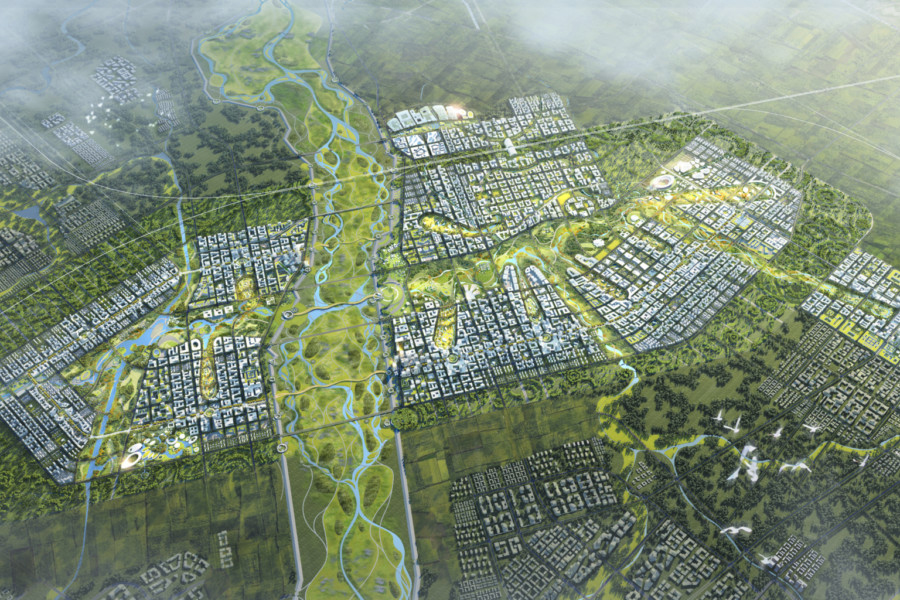 Some 40 construction projects with a total value of $6.2bn were begun in China's Xiong'an New Area in Hebei province on Saturday, China Daily reports.
The Xiong'an sustainable smart city, which broke ground in 2017, will eventually cover some 200 sq km and will have a population of around 2.5 million. 
It is intended to relieve the pressure on Beijing, 100km to the north, and to act as a hub for the emerging Beijing–Tianjin–Hebei economic triangle. Among other uses, Xiong'an will provide a home for "non-core" government offices and the headquarters of state-owned enterprises.
According to China Daily, the 40 schemes will include infrastructure and "public services in a smart city environment".
Zhang Guohua, the director of Xiong'an's administrative committee, commented: "A high-level socialist modern new city is rising." He added that more than $30bn had been invested in its construction last year.
Last year, UK architect Chapman Taylor won a competition to devise a masterplan for the whole of the new area.
The architect comments that it aimed to create technologically advanced and environmentally sustainable designs for Zangang Cluster and Xiongdong District, while protecting cultural sites.
The plan aims to relieve water stress by using landscaping to create a "sponge city" that combines storm water management with a natural filtration system.