China Communications Construction Company (CCCC) has picked US engineering giant Aecom to supervise the sites of its $13bn East Coast Rail Link (ECRL) project in Malaysia.
Aecom said it would be looking after all stations, viaducts, tunnels and depots on the project, which involves building an electrified standard-gauge line from Port Klang, in the southeast of the Malaysian peninsula, via Kuala Lumpur to the town of Pengkalan Kubor on the northeastern border with Thailand.
Ailee Loh, Aecom's vice president for transport in Malaysia, said: "To deliver this large-scale project, we are tapping into our strong local and international experience in delivering transport infrastructure, particularly in the rail sector. We look forward to leveraging world-class innovative approaches on this complex project that will ultimately benefit all of Malaysia."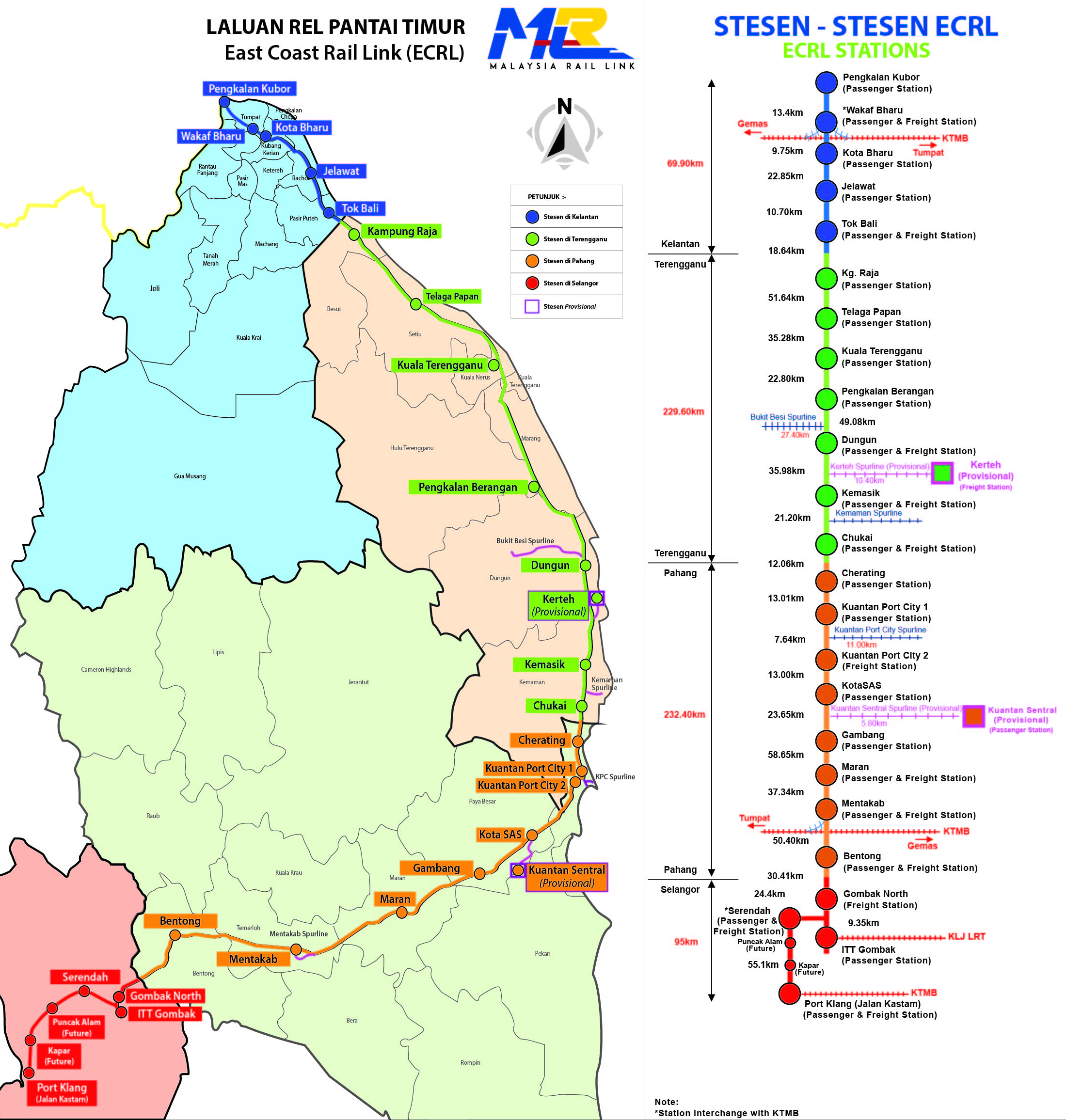 The layout of the new rail link (ECRL)
Billy Wong, Aecom's southeast Asia regional executive, added that the project was an opportunity to create rail industry leaders whose expertise was "very much sought after globally".
The choice of Aecom follows the launch of a joint venture between Aecom and CCCC in August. This Beijing-based company will offer environmental remediation services to the People's Republic.
The ECRL is part of Malaysia's national transport plan. Construction began in August last year and is scheduled for completion by 2024. When finished it will connect Malaysia's main east coast population centres to the country's main rail network.
It is estimated that the 688km line will have an annual ridership of 5.4 million by 2030. Trains will have a top speed of 160km/h.
Top image: The Chinese-made Zhuzhou CJ6 is likely to be used on the ECRL (Creative Commons)
Further reading: