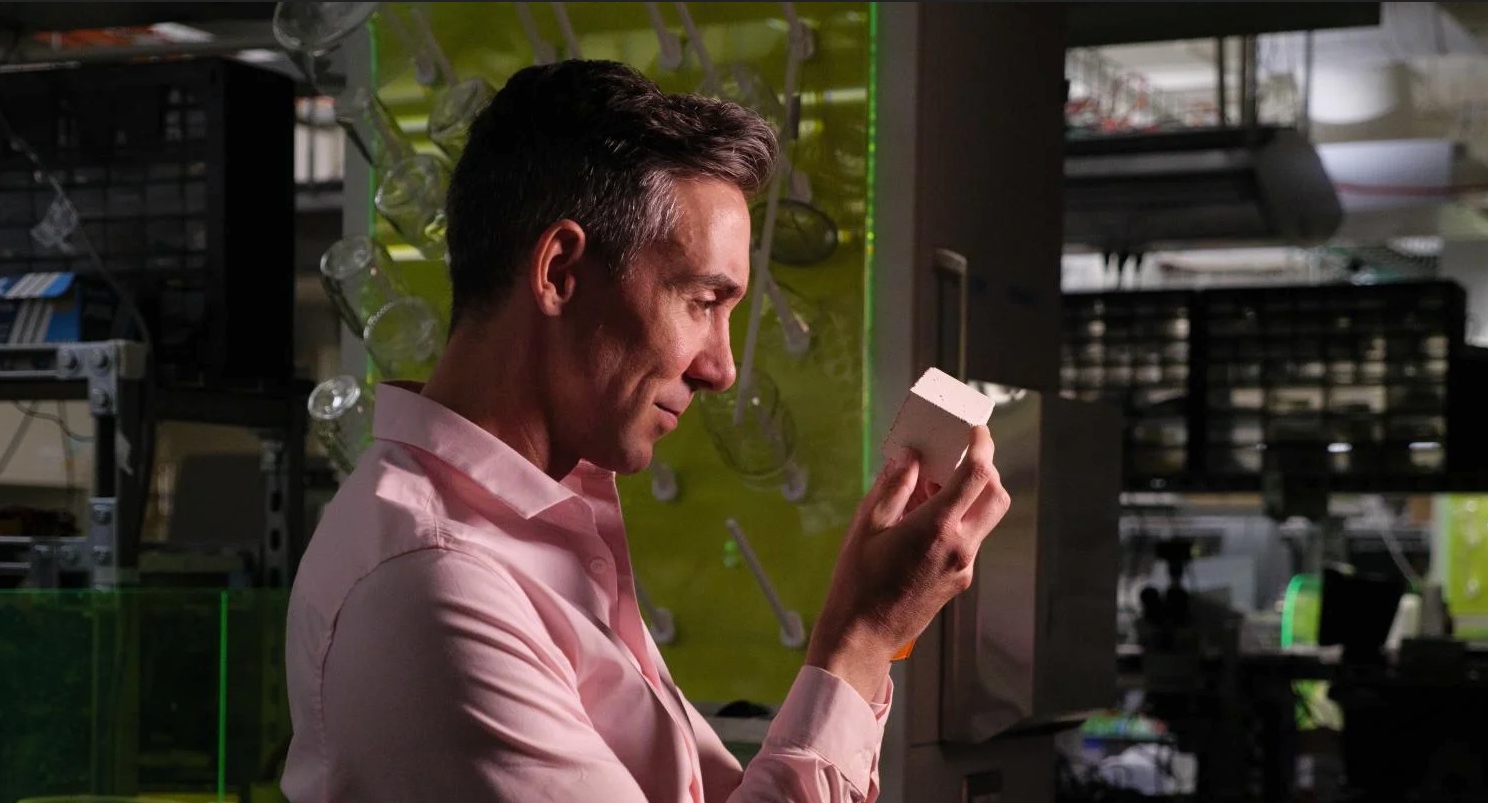 The US could grow all the cement it needs with a few million acres of open ponds, scientists say.
A team of researchers led by the University of Colorado Boulder (CU Boulder) has received a grant of $3.2m from the US Department of Energy to support the development of algae-grown cement, which they believe will solve the "very wicked problem" of two billion tons of CO2 being pumped into the atmosphere every year by conventional cement production.
That process currently accounts for 7% of annual greenhouse gas emissions owing to the high temperatures needed to burn quarried limestone.
Inspired by snorkelling among coral reefs in Thailand in 2017, CU Boulder's Wil Srubar, associate professor in civil, environmental and architectural engineering, found a way to harvest the same material from calcifying algae that consume CO2 dissolved in water to produce limestone by photosynthesis.
He calculates that algae-grown cement is carbon neutral because the same amount of CO2 needed to make it ready for use in concrete is captured by the algae as they make the limestone.
It could even be carbon negative if ground limestone filler, typically used to replace about 15% of kiln-heated cement, is replaced with ground, algae-grown limestone.
"This is a really exciting moment for our team," said Srubar, lead principal investigator on the project. "For the industry, now is the time to solve this very wicked problem. We believe that we have one of the best solutions, if not the best solution, for the cement and concrete industry to address its carbon problem."
Srubar believes the switch to so-called "biogenic cement" could theoretically happen overnight because the material is "plug-and-play", meaning it works with conventional cement-making processes.
Nor are there limits to where or how much biogenic cement can be produced because types of calcifying algae can be cultivated in hot and cold climates and in salt and fresh water.
The team estimates that between 1 and 2 million acres of open ponds would produce all the cement the US needs. That's 0.5% of all land area in the US and just 1% of the land area currently used to grow corn.
Commercialisation of the process is underway. Last year, Srubar co-founded a CU Boulder start-up called Minus Materials, Inc., of which he is acting chief executive. It is wooing investors and forming corporate partnerships.
"We see a world in which using concrete as we know it is a mechanism to heal the planet," said Srubar. "We have the tools and the technology to do this today."
Also participating in the grant-funded research are the Algal Resources Collection at the University of North Carolina Wilmington and the National Renewable Energy Laboratory.