Anonymous American design collective So + So Studio is developing a university that would "float" on an artificial cloud in Venice's lagoon.
The YAC University project would be located on the presently uninhabited island of Poveglia, between Venice and the Lido that forms the seaward barrier of the lagoon. According to So + So, the structure would lie on a cloud of vapour, which would not only support it but also "feed" the botanical laboratories and farmland below.
It is unclear how a cloud would be capable of such a feat.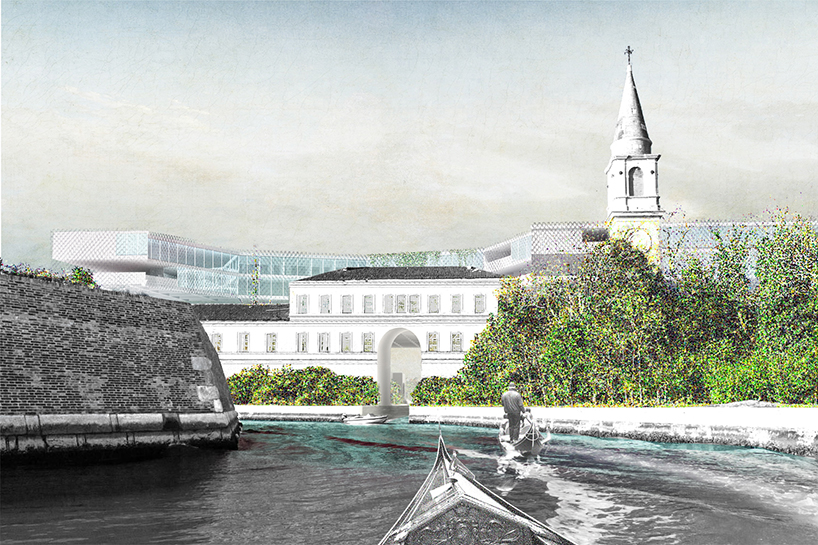 The 25,000 square metre campus itself would contains labs, classrooms, a grand library and performance spaces.
Crops grown underneath the structure would be used for meals at the university and around the island.
So + So describes itself on its website as "an anonymous design collective, founded by two ambitious friends [So and So], with active projects in both Europe and the US".
Poveglia is best known for being used as a quarantine station in 1793 and 1922 and was abandoned in 1968.
Images via So and So Studio