Founder and CEO of Dubai-based Arabtec, Riad Kamal, has resigned, according to a statement to the Dubai Financial Market on 27 February.
Mr Kamal (pictured below) began his civil engineering and construction career in London in 1966 before moving to Dubai in 1974, where he started what would become the first private company to become public in the UAE.
Arabtec is referred to as Dubai's biggest contractor and one of the five largest contractors in the MENA region.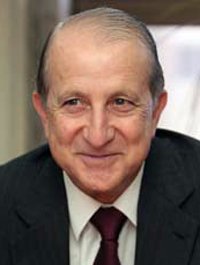 Credit: Arabtec
According to reports, his departure is part of a reorganisation prompted by Arabtec's largest shareholder, the Abu Dhabi investment fund Aabar. He will be replaced by managing director Hasan Ismaik.
The company has reported a 15% increase in revenues for 2012, to $1.54bn, although net profit dropped by 29% to $51.2m.
ArabianBusiness.com said Aabar has been exerting its control on Arabtec since it started building a stake last year. It had already replaced four board members with its candidates and named its chairman, Kadem Abdulla al-Qubaisi, as Arabtec's chairman.
The statement to the Dubai Financial market said the company plans to raise capital through a rights issue of 3.2bn shares fora value of $1.3bn (AED: 4.8bn) and would also issue a convertible bond worth $450m.