London's pH+ architects has designed an extension to the London Centre for Children with Cerebral Palsy (LCCCP) featuring a hydrotherapy pool and a timber exterior that can be played like a giant xylophone.
The centre will be based in the capital's Borough of Haringey and aims to stimulate pupils through sounds, smells, light and textures.
A community hall will also be built for use by the centre and local community and a hub will allow parents and carers to meet, access information and train.
Various gardens have been designed by BD landscape architects which will also be used for teaching.
Outside a woodland adventure garden will be built, as well as a sensory garden, a mud kitchen, a dragon mound and an amphitheater.
Two roofs will also be transformed into green spaces.
Jo Honigmann, chief executive of LCCCP said: "The new center will be an vibrant and harmonious space, the perfect new home for expanding our services and life-changing work.
"Its fusion of science and nature complements the work of conductive education, where the body's natural ability to learn is supported through specific, practical techniques.
"We are very grateful to Haringey council and all our funders who have supported our capital appeal to-date."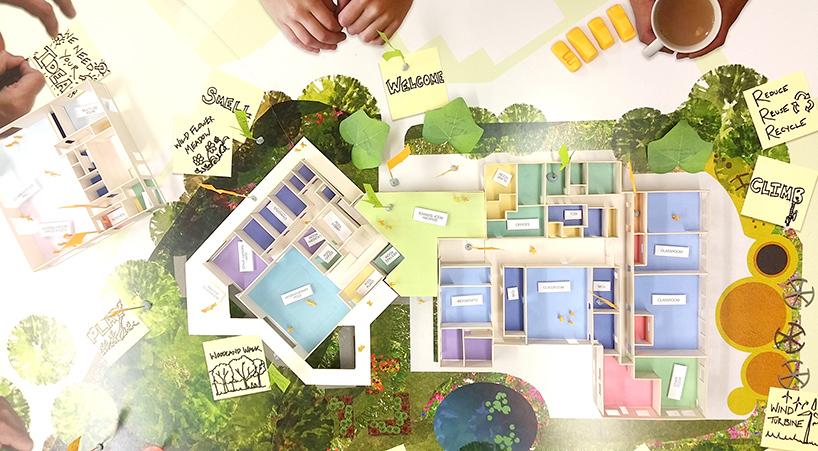 Andy Puncher, pH+ director, said: "working with the LCCCP has been a long and enriching process.
"We have worked closely with the center and its pupils to develop a series of spaces that will provide the optimum learning environment. We're so proud to work on a project that shows how design can directly affect lives."