London architect NBBJ has designed a huge moving walkway to replace the UK capital's Circle Line.
The result would be considerably quicker, more enjoyable and healthier journeys– NBBJ
NBBJ say that the "travelator" would reduce delays and provide a better environment for commuters.
The walkway would have three lanes, the speed of which would range from 3-9mph at stops and would increase to 9-15mph between stations.
Shops could be located either side of the travelator.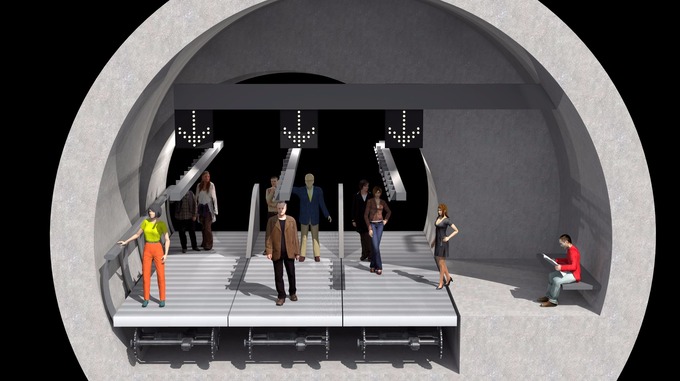 NBBJ said: "When added to an average walking pace of 3mph, pedestrians would actually move faster on foot than today's Circle Line trains, which must stop for boarding at each station. Â 
"One thing is certain: London requires creative thinking to build a healthy, happy and more livable city for all."
NBBJ estimate that up to 55,000 more people would be able to use the travelator than the present Circle Line.
The existing line is one London's busiest, catering to 114 million people each year along 17 miles of track.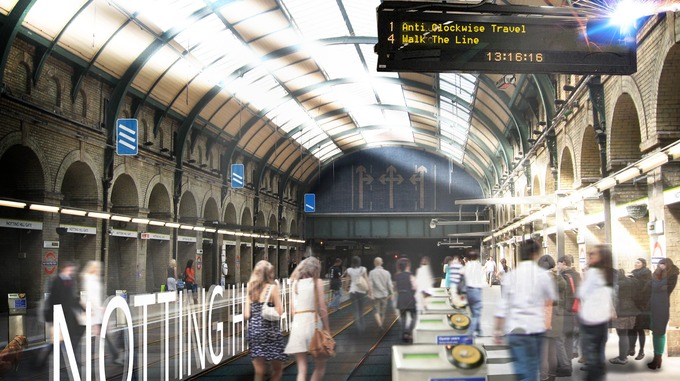 Earlier this year NBBJ unveiled designs for a pair of skyscrapers that would not cast a shadow.
Images via NBBJ