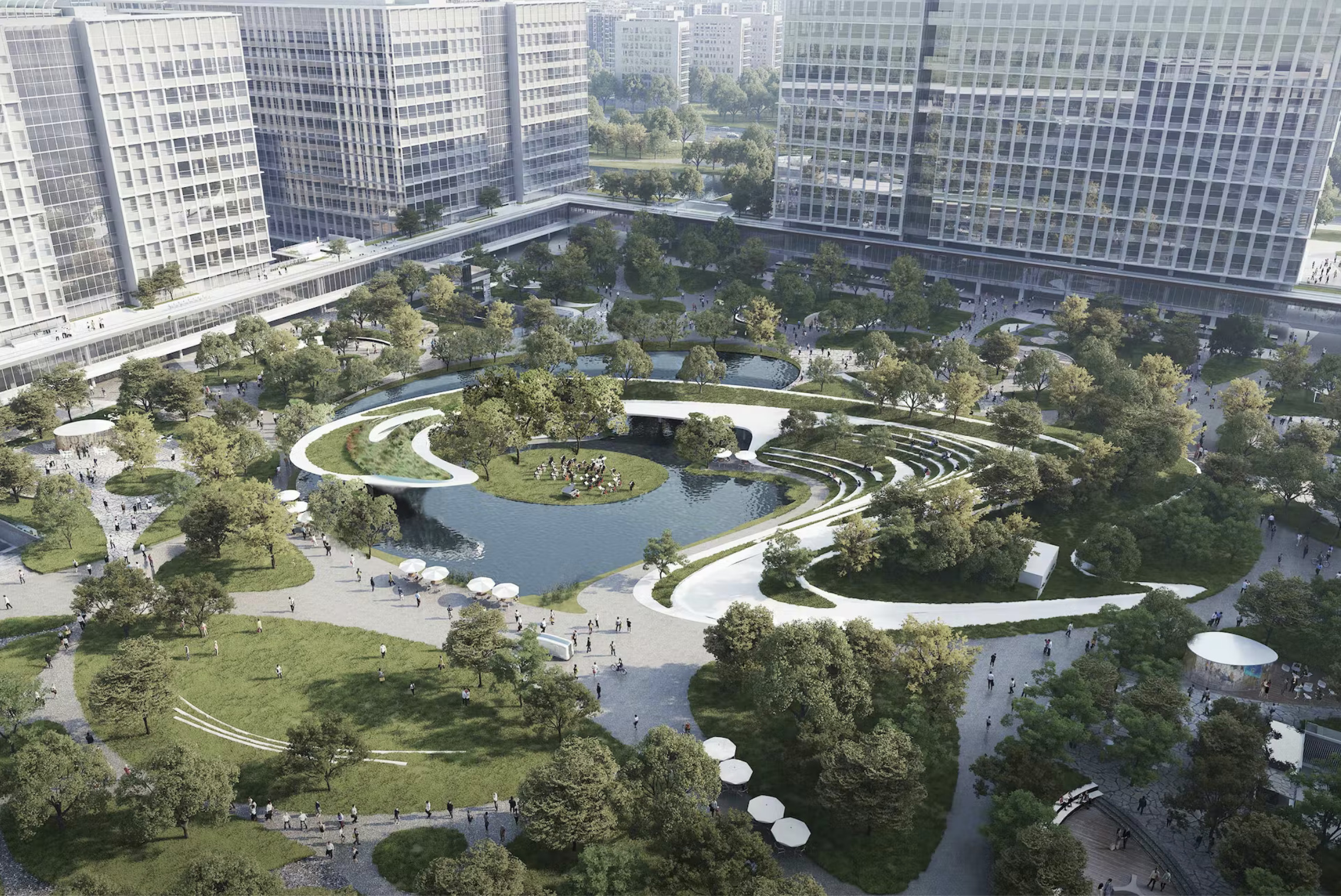 Australian architect Aspect Studio has designed a 30,000-person campus for Chinese e-commerce company Alibaba in Hangzhou, the capital of China's eastern Zhejiang province.
Aspect Studio's Shanghai office has created the "BioHabiNet" concept for the scheme, inspired by a nearby national park known as the Xixi Wetlands. This is intended to interweave natural habitats, water systems and the built environment, allowing the staff to engage with nature as they work.
Construction on the project is presently under way.