Canadian engineer Atkins has won a three-year lead consultant role for a Six Flags theme park in Riyadh's planned southern Qiddiya entertainment district.
Six Flags Qiddiya will cover 32ha and feature 28 rides across six sections: The City of Thrills, Discovery Springs, Steam Town, Twilight Gardens, Valley of Fortune and Grand Exposition.
The park will contain the Falcon's Flight, which will be the longest, tallest and fastest rollercoaster in the world.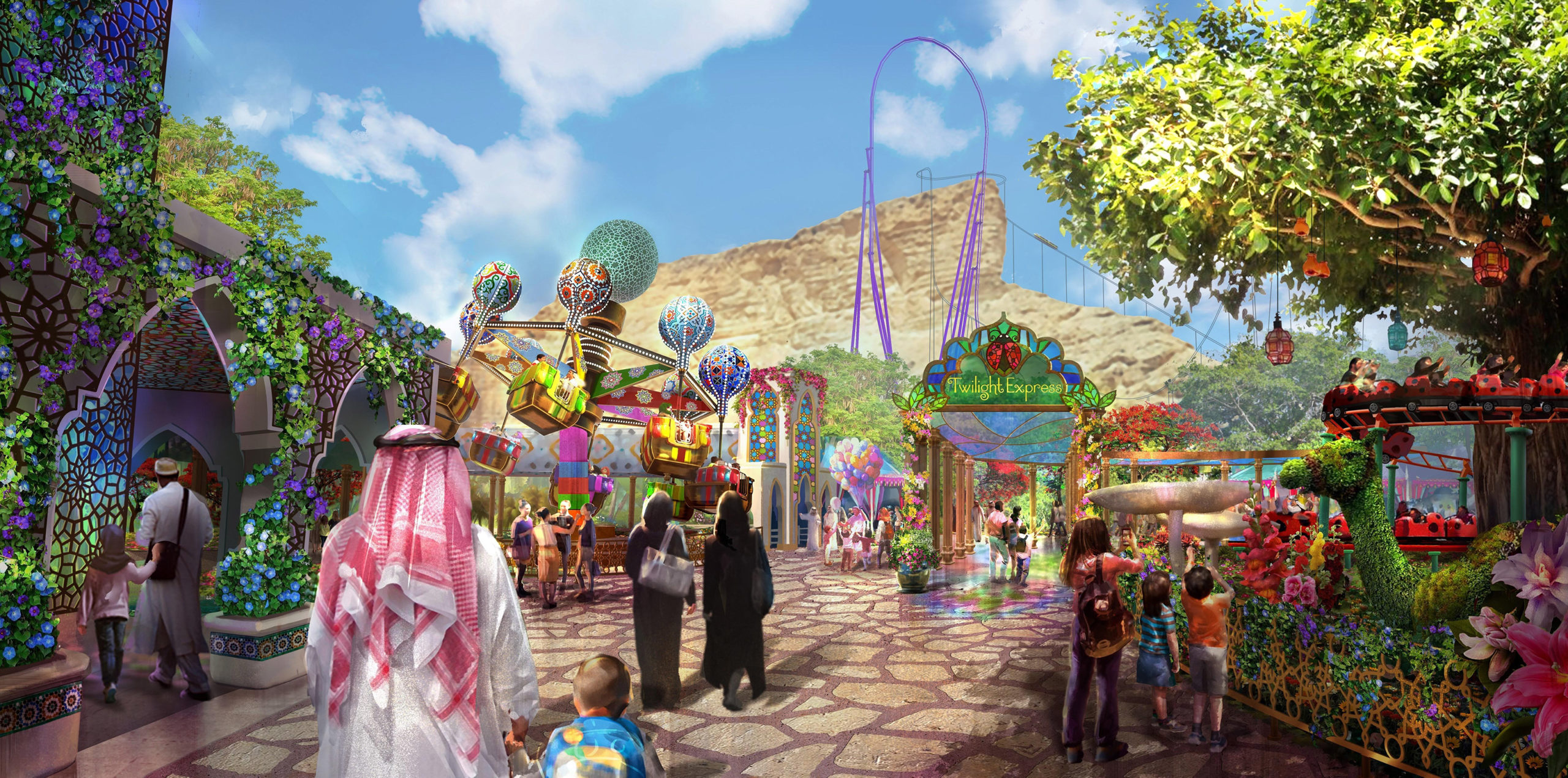 Twilight Gardens
Atkins' scope work includes pre-concept design, design criteria, sustainability assessment and necessary infrastructure.
Announced in April 2017, Qiddiya will be a 334 sq km "entertainment city" on the outskirts of Riyadh, with a focus on sport, culture and recreation.
Valley of Fortune
Ian Redmayne, Atkins Saudi Arabia's managing director, said: "We are proud to support the Six Flags Qiddiya project that is set to redefine the entertainment industry not only in the region, but also globally. We look forward to delivering this project to the highest quality, safety and sustainability standards."
Six Flags Qiddiya is scheduled for opening during the first phase of Qiddiya in 2023.
Top image: Discovery Springs (Images courtesy of Six Flags)
Further Reading: