16 May 2014
A "wellness" centre designed by Atkins in Saudi Arabia has been officially inaugurated. The Prince Sultan Cultural Centre, located on the northern edge of the Red Sea port city of Jeddah. Work will begin on site later this year.
The development, which will provide accommodation for 15,000 people, includes hotels, offices and a shopping complex, as well as two international schools. Its focus, however, will be on culture and healthcare. At the centre of the development is a cultural centre comprising a theatre, a museum of Arabia and a library. It will also contain a medical university.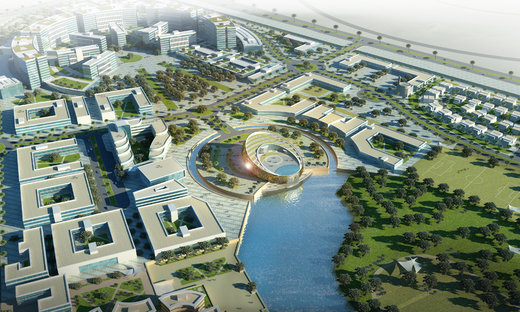 The Prince Sultan Cultural Centre (http://www.atkinsglobal.com)
Janus Rostock, Atkins' design director for the Middle East, described the centre as a "city within the city of Jeddah-a fully self-sustaining mixed-use development that supports a vibrant community and healthy, active lifestyles". He added that from any location within the development, people will be less than a five minute walk from green open space. 
Other large contracts awarded in Jeddah recently include what will eventually become the world's tallest building and a $10m city-planning deal for Aecom.