Australian and South African engineer Aurecon has been selected to provide terminal precinct engineering design services for the US$3.6bn (A$5.9bn) Western Sydney International Airport (WSA).
Aurecon will provide reference design and technical advisory support for the airport's terminal building, the aircraft apron, public car parks and roads.
The airport will be designed by Zaha Hadid Architects and Cox Architecture, and will be built in four stages, accommodating 10 million passengers when the first phase is completed in 2026.
An Aurecon joint venture with Arcadis will work on major earthworks and airfields design, which will begin next year.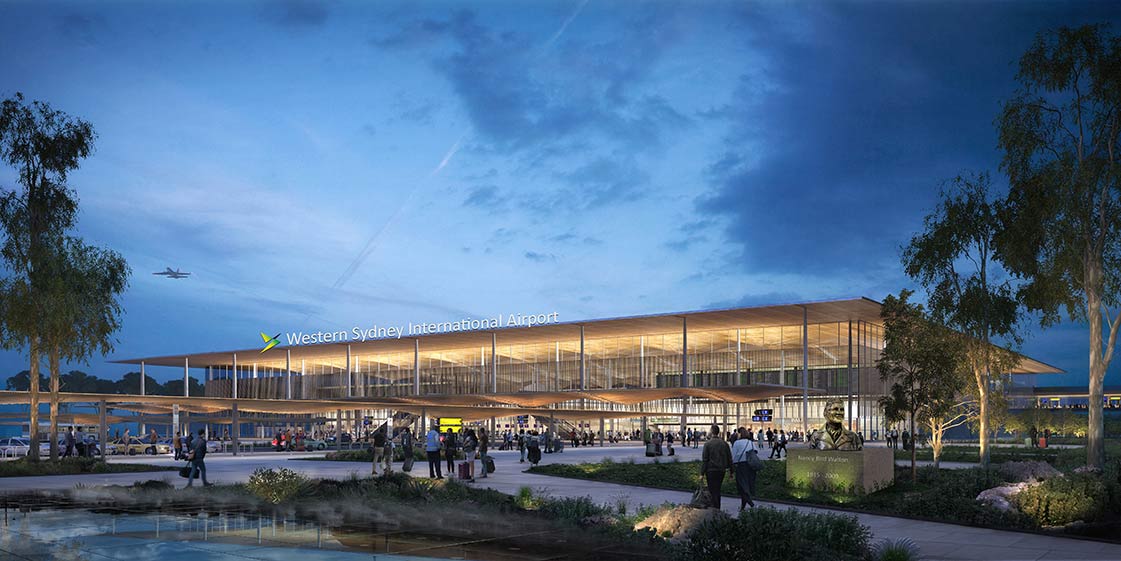 Images courtesy of Western Sydney Airport
Stephen Symons, Aurecon's global head of aviation, said: "We are not just designing a terminal; we are looking at containing space within a built form environment that can be used in the future but optimising the opportunities from this."
It was announced in July 2018 that Bechtel will act as delivery partner and project manager for WSA.
The project was given the go-ahead in December 2016 by the Australian government following 70 years of location disputes.
Images courtesy of Western Sydney Airport