26 March 2014
Qatar Rail has awarded a building information modelling (BIM) services contract to software firm Autodesk.
Autodesk will provide BIM implementation, consultancy and advisory services to Qatar Rail as it builds a modern integrated railway network in the country.
Autodesk says it will help Qatar Rail decrease time and costs in railway projects by minimizing rework and miscommunication, providing more insight into projects, and helping accelerate decision-making.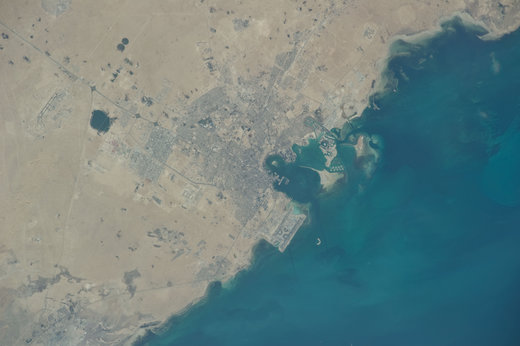 Doha, Qatar from space. The Gulf state is gearing up to build a modern integrated railway network (Nasa)
Over the next three years Qatar Rail will employ several Autodesk services starting with the company's expertise on BIM standards, quality control and integration across organizations.
Autodesk will also implement a technology platform within Qatar Rail to train, support and collaborate with the company's assigned staff for the railway project.
"Adopting modern BIM technology in public infrastructure projects will help reduce conflicts and changes in plans, improve project quality and ensure better predictability of project outcomes," said Louay Dahmash, head of Autodesk in the Middle East.