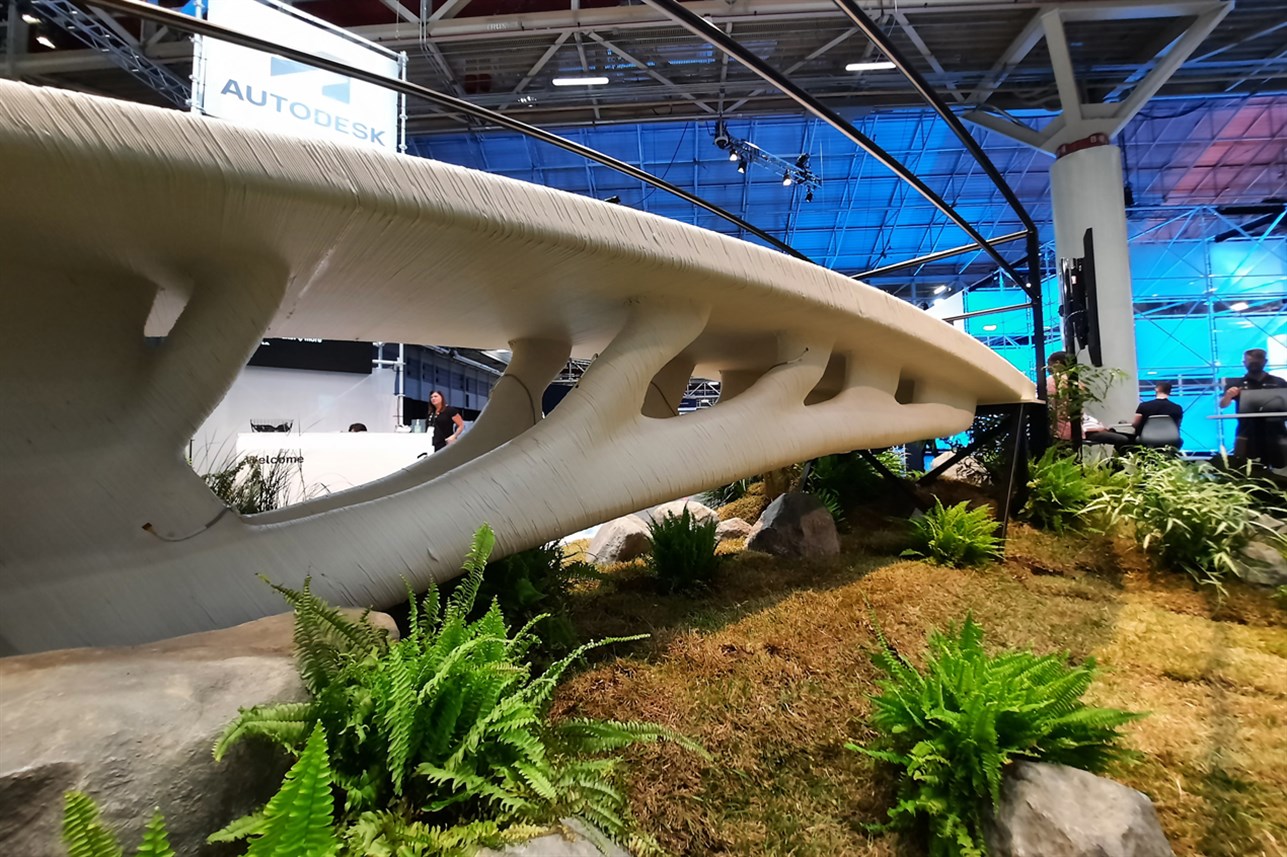 US software company Autodesk and Lebanese consultant Dar Al-Handasah have unveiled a 5m-long, 3D printed "smart" bridge, the manufacturing of which used generative design, robotics and artificial intelligence.
Generative design is a process whereby designers input certain performance standards and an algorithm produces options for meeting them.
Some 70% of the bridge is made from recycled polyethylene terephthalate glycol and glass-fibre, and contains sensors in the deck that monitor strain and temperature, and traditional strain gauges in the support.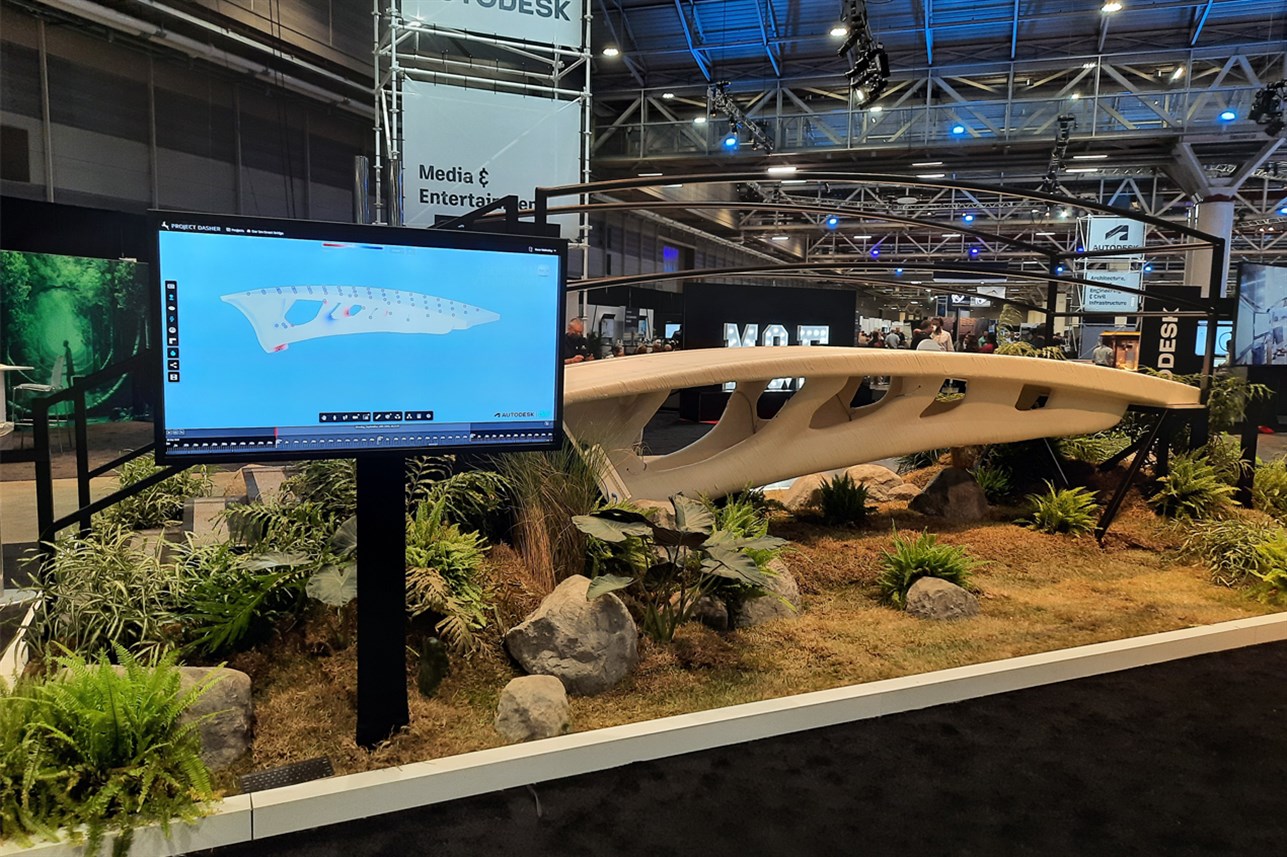 Information from the sensors is transmitted to, and represented on, a digital twin that displays the bridge's condition in real time.
The project was 3D-printed at an angle, which reduces the amount of support material needed.
The generative design creates the bridge's shape, and its internal lattice is decided by parameters such as added weight, gained stiffness and printing speed.
The team had previously worked on a similar 2m-long bridge that was lighter, used a less complex internal structure and was printed horizontally.
Dar Al-Handasah says its teams have "begun implementing technologies on real projects on a far larger scale and with new design concepts".