Bharat Heavy Electricals (BHEL) an engineering and manufacturing company owned by the Indian government, has won an engineering, procurement and construction contract worth $1.3bn in the state of Tamil Nadu in the south of the country.
The contract involves the construction of a 1,320MW coal-fired power station. It was awarded to BHEL by the Tamil Nadu Generation and Distribution Corporation (Tangedco).
BHEL won the contract against strong international opposition, including three Chinese contractors, and a consortium led by Central Southern China Electric Power Design Institute challenged Tangedco's decision in the Madras high court in July. A source at Tangedco told the Hindu newspaper that BHEL was the lowest bidder for the project, and the consortium was merely indulging in "mud-slinging" against the state-owned company.
The deal is important for the economic future of Tamil Nadu, which has suffered from chronic power shortages in the past.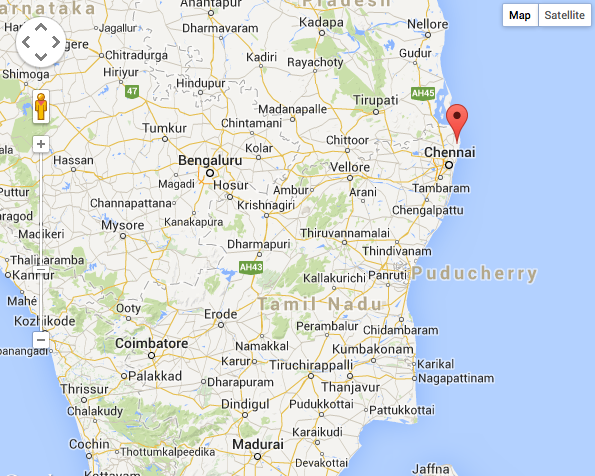 A map of where the plant will be (Google)
BHEL will build two 660MW supercritical thermal plants at Ennore Special Economic Zone, just north of Chennai on the east coast of Tamil Nadu. The plant will be constructed on a reclaimed ash pond. 
The use of supercritical technology means that water is transformed into steam at pressures and temperatures that are high enough to prevent bubbling, which make the conversion of heat into electricity slightly more efficient. 
BHEL's Trichy, Haridwar, Bhopal, Ranipet, Hyderabad, Bangalore and Jhansi plants will make the equipment for the contract. 
The company is capable of operating the plant continuously at full load with fuel ranging from 100% imported to 100% indigenous coal. The coal for the project is predicted to come from Indonesia.