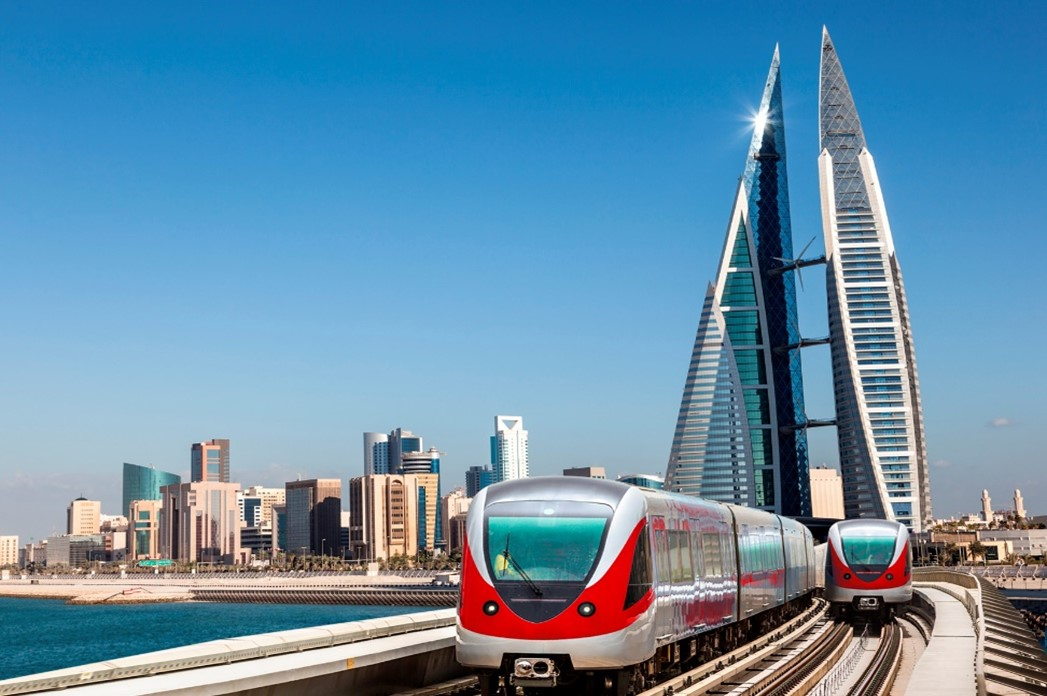 Bahrain will launch a tender for the construction of the first phase of its light rail network in the first quarter of 2023, news site RailTech reports.
An official of the Ministry of Transportation and Telecommunication (MTT) revealed the plans to local media this week.
The first phase of work is worth $2bn.
When complete, the system will have some 110km of track, 20 stations and a fleet of autonomous trains.
Eleven companies and joint ventures have prequalified to bid for the first phase. These are:
Alstom from France;
Aradous Energy and Taqi Mohammed Albaharana Trading from Bahrain;
China Harbour Engineering, China Railway Group and train maker CRRC;
Hyundai Engineering from Korea;
Larsen and Toubro from India;
Orascom from Egypt;
Plenary Asia from Singapore;
Virtue Global Holding from the UK.
The winner will design, build and finance the project in return for a 35-year concession.
A total of four lines are planned, named red, green, yellow and blue.
The project was first proposed by MTT in 2008 with work due to begin the following year. It was then delayed by the financial crash, and only picked up again after Bilbao-based consultant IDOM submitted a feasibility study in 2018.