Dutch contractor BAM has been awarded two contracts in the UK and one in Ireland.
The UK's Department for Education (DfE) announced that it was the main contractor to refurbish the grade II-listed Old Admiralty Building in Horse Guards Parade, which the department is to move into in 2017.
The move is one in a series for aimed at reducing the cost of the Whitehall estate. The relocation will save the taxpayer nearly $30m a year.
Bam will also renovate the Tate gallery in St Ives, Cornwall.
The existing structure is to undergo substantial two-phase remodelling of its educational and roof terrace areas, in addition to which BAM will create a 1,200 square metre extension below the Barnoon car park.
It will also create a new gallery space for temporary exhibitions, as well improved art handling and additional visitor facilities.
The main project works will begin this month and conclude in spring 2017.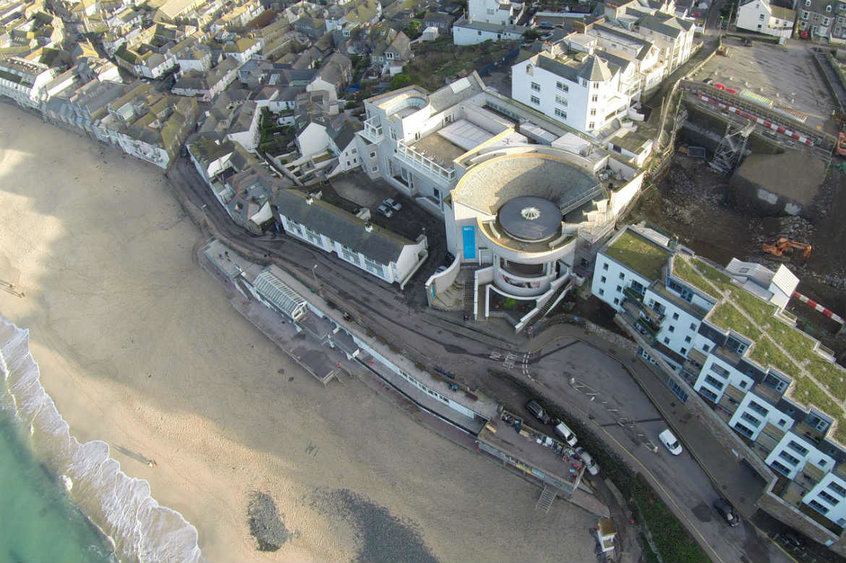 The Tate gallery in St Ives, Cornwall (BAM)
BAM Ireland has been chosen by The National Development Finance Agency (NDFA) to develop four courthouses and refurbishment and extend three existing buildings.
The $150m project is a public-private partnership set to deliver upgraded courthouse facilities in seven regions around Ireland. It forms part of the government's $2.6bn Infrastructure Stimulus Programme, announced in 2012.
The new buildings will be developed in Drogheda, Letterkenny, Limerick and Wexford; the refurbishment and extension works will be carried out in Cork, Mullingar and Waterford. Â 
Construction is expected to commence in November 2015 with delivery due by November 2017.
BAM was recently chosen to build a 110m-high office tower in Frankfurt.
Top image: Whitehall (BAM)