Dutch contractor BAM is to partner with the British Antarctic Survey (BAS) to modernise the UK's Antarctic facilities, enabling British scientists to deliver "world class research into some of the most important issues facing our planet".
The project, which will last between seven and ten years, was commissioned by the Natural Environment Research Council at a cost of £100m ($123m).
One of the first tasks to be undertaken will be the redevelopment of the wharf at the BAS Rothera Research Station (pictured). This will help to accommodate the new polar research vessel, the RRS Sir David Attenborough.
In addition to building a wharf, storage and living quarters at Rothera, buildings and facilities will be refurbished at stations in Signy in the South Orkney Islands, Bird Island in South Georgia and King Edward Point, also in South Georgia.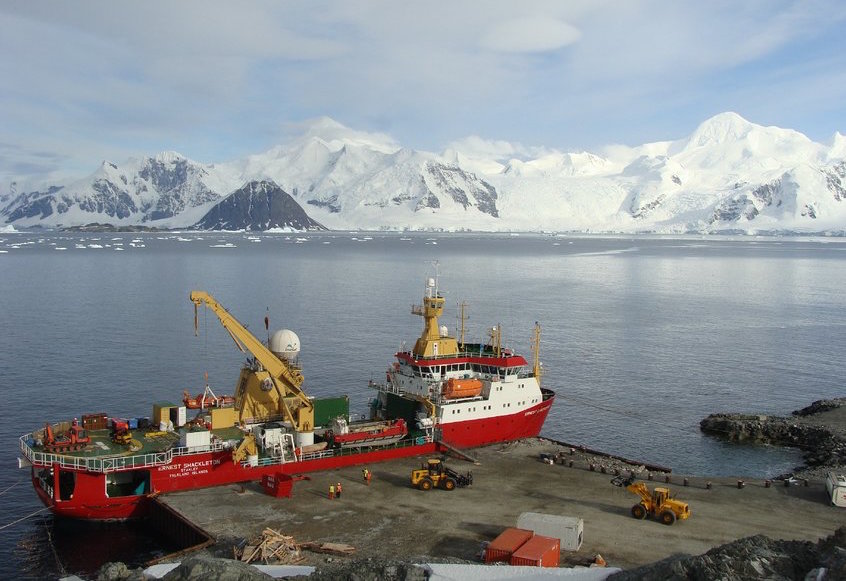 The RRS Ernest Shackleton moored at the wharf of Rothera Research Station (BAS)
BAM was selected from five bidders. Two group companies, BAM Nuttall and BAM International, will be responsible for project delivery.
Most construction work will be completed during the four-month Antarctic summer. Construction workers will work alongside science teams in harsh and remote environments and sub-zero temperatures.
Captain Tim Stockings, director of operations at BAS, said: "This is an exciting moment for polar science. We are about to embark on a partnership to deliver a modernised Antarctic capability, which will involve changes to all five of our Antarctic research stations."
Top image: Aerial view of British Antarctic Survey research station at Rothera (BAS)