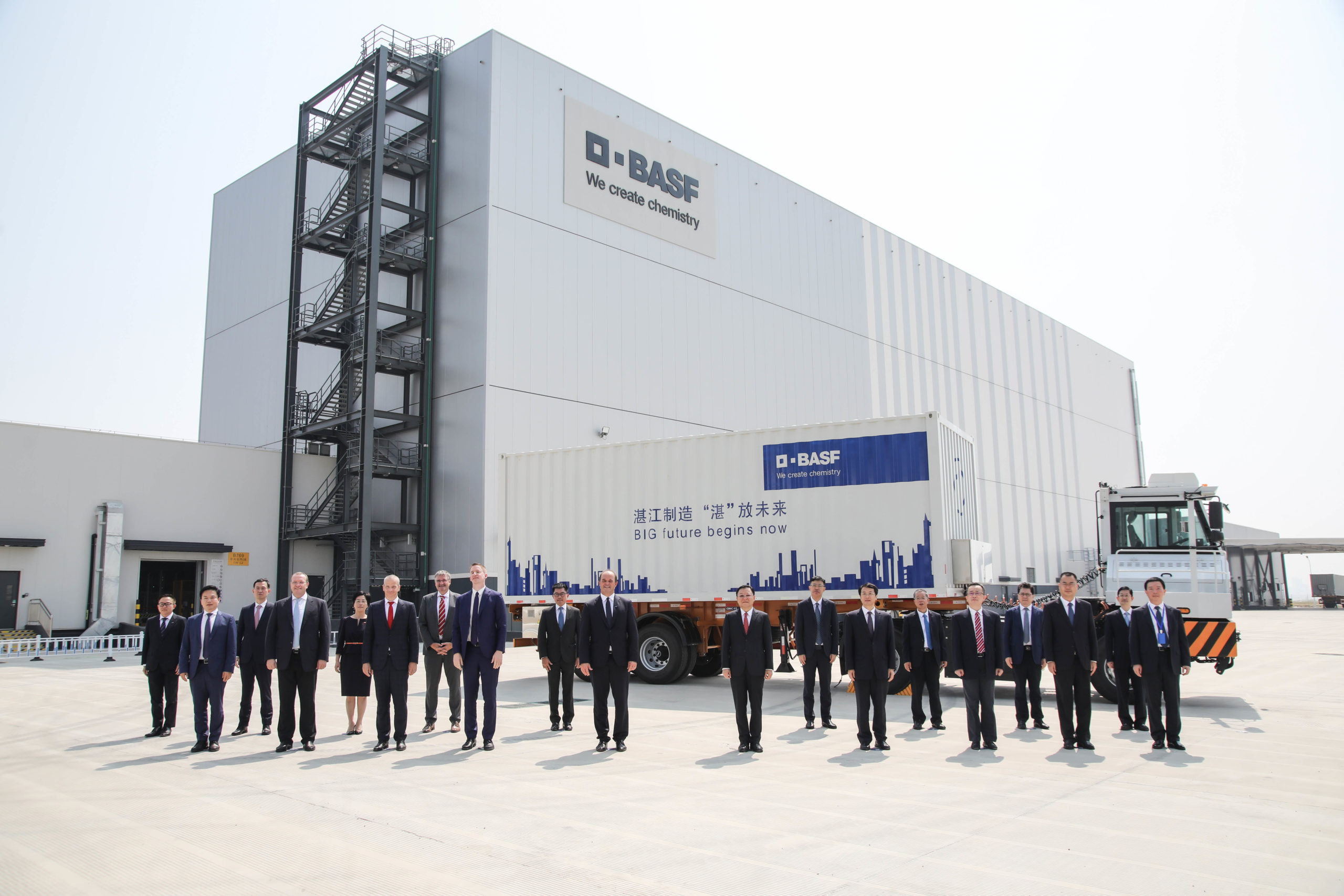 German chemical company BASF has begun building the main element of a €10bn petrochemical plant in the southern Chinese province of Guangdong.
BASF says it's the biggest-ever single investment by a German enterprise in China.
The Verbund factory complex in the city of Zhanjiang will be the third biggest of BASF's 390 production sites around the world when complete in 2025.
It will run entirely on renewable energy.
BASF began work on a preliminary production unit in 2020, which has now been commissioned.
The plant will supply 60,000 tonnes of engineering plastic compounds a year, particularly to the automotive and electronics industries. It will bring BASF's total capacity in the Asia Pacific region to 420,000 tonnes.