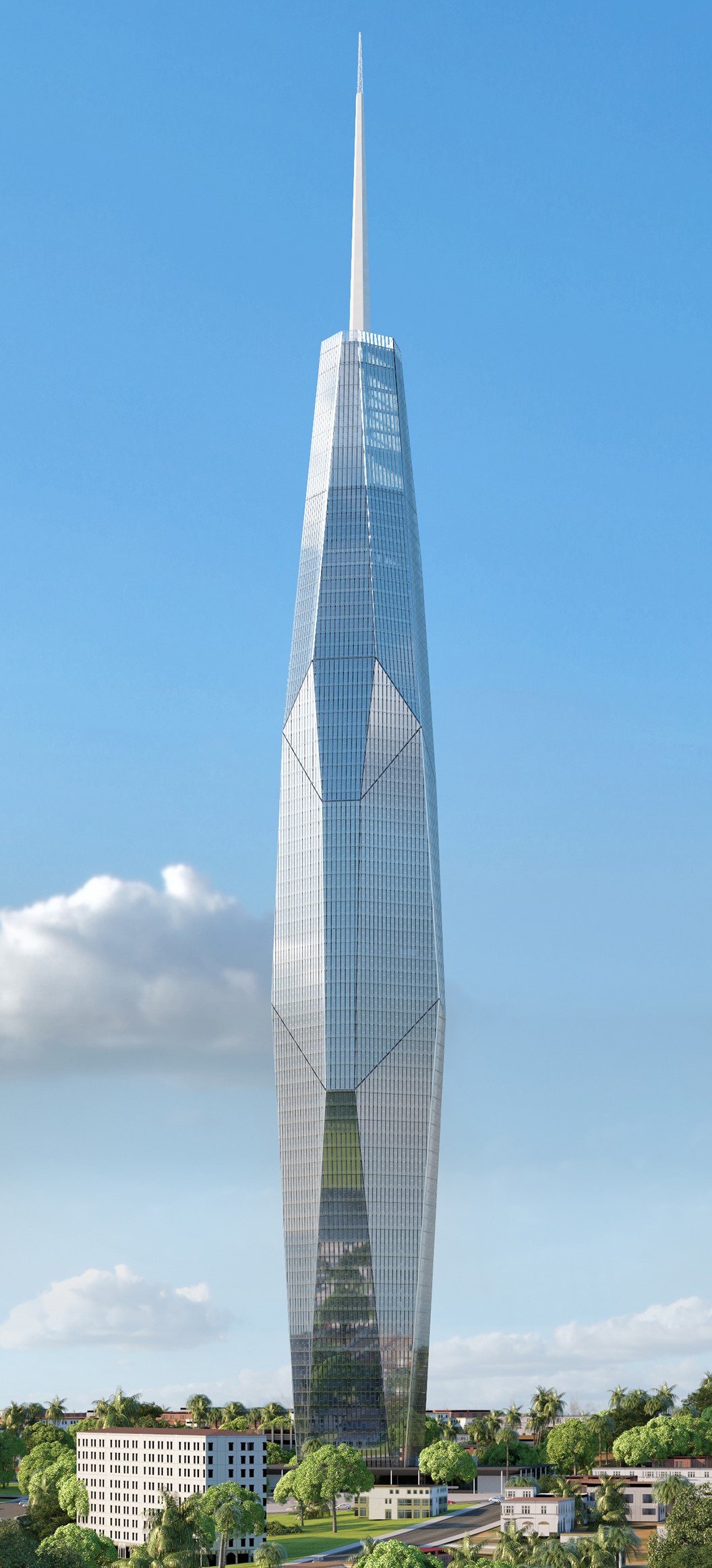 The tower is the initiative of the Ivorian Ministry of Construction, Housing and Urban Planning (Courtesy of Besix)
Belgian contractor Besix Group has won a role in the construction of a major new tower in Abidjan, Ivory Coast in West Africa.
The tower's designer and developer, PFO Africa, hired Besix for project management and civil engineering works for the 'F Tower', set to go up in Abidjan's central Plateau district.
Besix said the tower has been included in Abidjan's development plans since 1970, and will be the sixth tower of the city's Administrative City. 
It was planned on the initiative of the Ivorian Ministry of Construction, Housing and Urban Planning.
Besix said it would be 'Africa's tallest tower', but did not specify its height. The current claimant for that title is the 'Iconic Tower' under construction in the Central Business District of Egypt's New Administrative Capital, whose concrete structure was completed last month. Its concrete structure is 373.2m high, while its highest point is 385.8m. Besix has been contacted for information.
The F Tower is the second project PFO Africa and Besix are carrying out for the Ivorian government. The first is the La Mé potable water plant, currently under construction, one of the largest installations of its kind in West Africa, which will produce 30% of Abidjan's drinking water needs.
"This is our second contract in Ivory Coast, a country that offers a favourable business environment and is economically dynamic," said Pierre Sironval, Deputy CEO of Besix Group. "In PFO Africa, the leading construction company in Ivory Coast, we have found a high quality partner. Together we were already building one of the largest drinking water production plants in West Africa. We look forward to strengthening this alliance by participating in the construction of a building as iconic as the F Tower."
Structural works on existing foundations start this month, Besix said.
Top image: The 'F Tower', designed by PFO Africa, will go up in Abidjan's central Plateau district (Courtesy of Besix)