Bjarke Ingels Group (BIG) and Silvio D'ascia Architecture have created a looping bridge as part of their renovation of the Gare du Pont de Bondy, one of 68 stations commissioned as part of the Grand Paris Express project.
Located between the communities of Bondy, Bobigny and Noisy-le-Sec in the north of the city, the station is part of a 200km extension of the city's metro system.
The development is described as "both bridge and tunnel wrapped around a giant atrium, connecting the riverbank to the train landing".
BIG says the project "continues the Parisian tradition of utilising bridges as social spaces and cultural landmarks".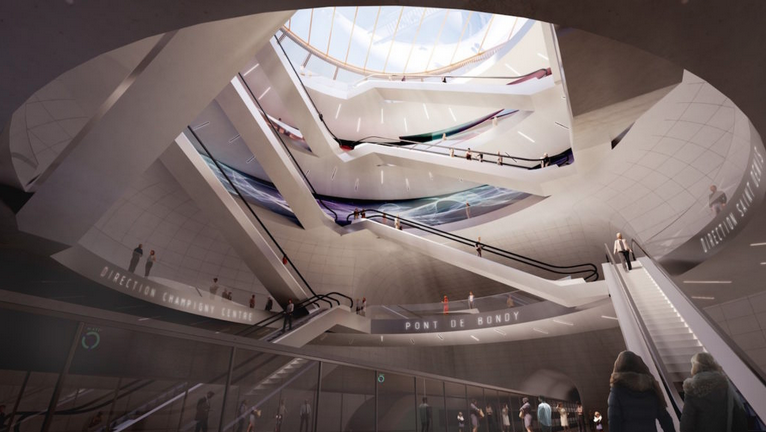 The station's deepest tunnels will "open directly to the Parisian sky, and all three surrounding neighborhoods will be united in a single inclusive loop-a new architectural hybrid of urban infrastructure and social space".
Grand Paris Express' stations are due to be completed by 2030.
Images courtesy of BIG