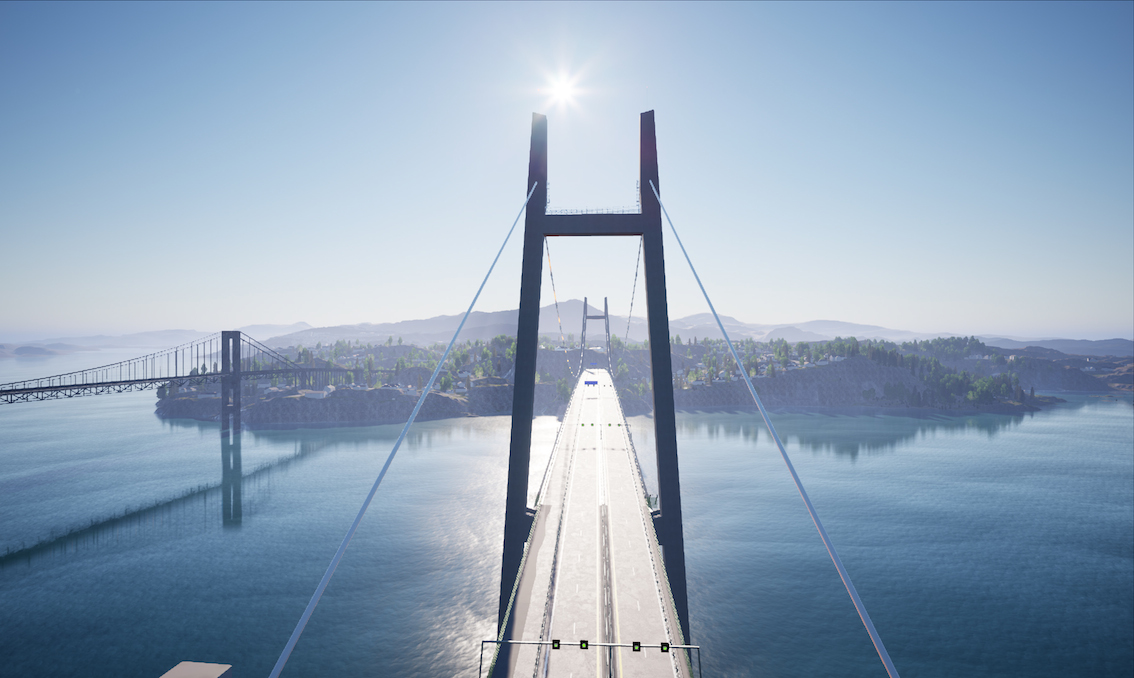 Consortium Sotra Link today announced financial close on the €2bn Sotra Connection PPP project, the biggest road contract in Norwegian history.
The public-private-partnership (PPP) contract to finance, design, build and operate a 9.4km four-lane road link in Norway's Vestland county aims to improve travel between Bergen and Øygarden municipality.
Features include a 4.6km twin-tube tunnel and a 900m, four-lane bridge. Three smaller bridges will also be built. Construction starts in the first quarter of 2023.
Sotra Link comprises Macquarie Capital (70%), South Korean civil engineering company SK ecoplant (20%), and Italian industrial group Webuild (10%). It was named preferred bidder by the Norwegian Public Roads Authority (NPRA) last year and will operate and maintain the link for 25 years after it opens to traffic in 2027.
Design and construction, costed at more than €1bn, will be executed by Spain's FCC Construcción (35%), Webuild (35%), and SK ecoplant (30%). The roadway will be operated by Hungary's Intertoll via their Norwegian subsidiary Intertoll Norge AS.
"Both contract value, contract form and complexity are exceptional," said Ingrid Dahl Hovland, NPRA director general. "We are now looking forward to the construction work starting in full scale next year."
Christopher M. Bjerke, Sotra Link chief executive, said: "Thanks to an exceptionally good collaboration with the Norwegian Public Roads Administration, we have covered and resolved many of the classic challenges, even before signing the final contract, that emerge in large construction projects."
"We understand that the communities of the Vestland county have been waiting a long time for this vital road link, and with today's financial close, we celebrate the next important milestone of this exciting project," said Mark Bradshaw, Global Head of Infrastructure & Energy Capital at Macquarie Capital.
Kyung-il Park, Chief Executive Officer at SK ecoplant, said: "Reaching financial close today, we are about to take our several years' journey to construct an infrastructure of high municipal interest and we will make the utmost effort to deliver the project on schedule and with best quality to the community."