Danish architect Bjarke Ingels Group is working alongside German firm Atelier Brückner to design a 2,373 sq m museum for Swiss watchmaker Audemars Piguet.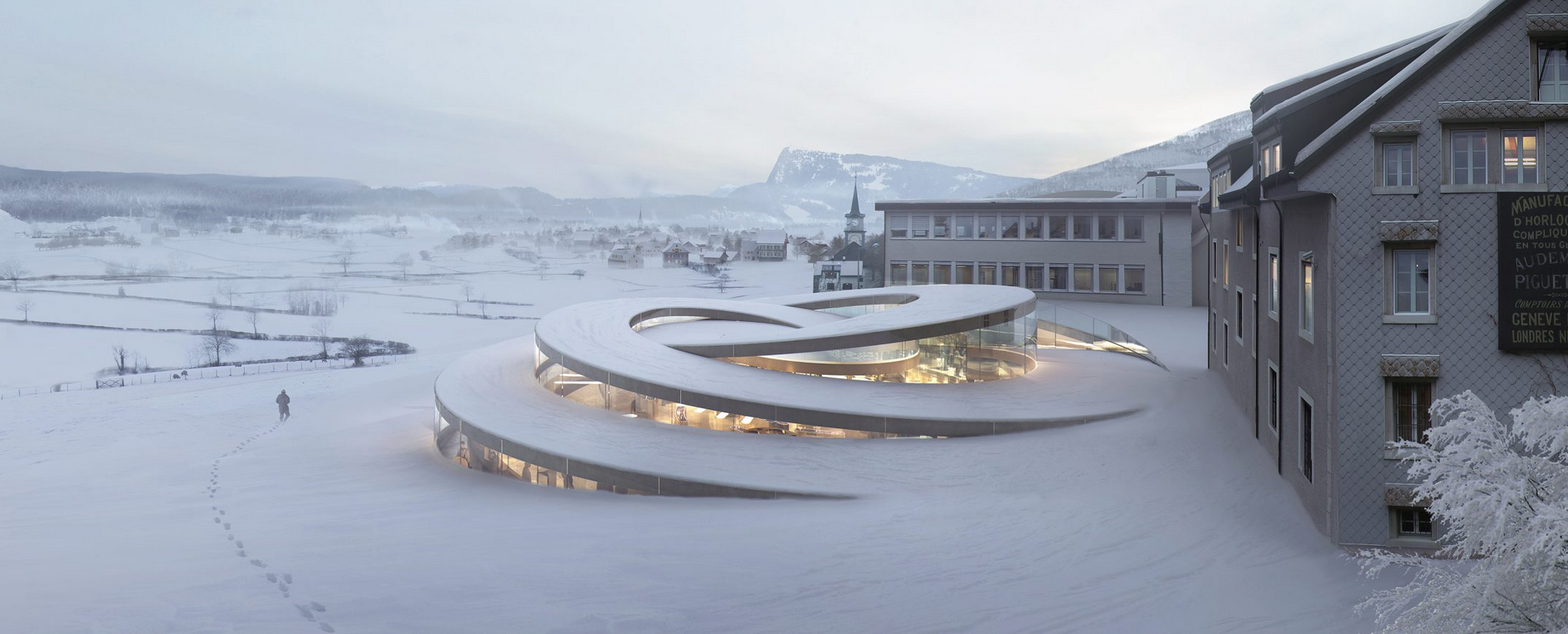 The Musée Atelier Audemars Piguet, which is currently under construction, will be located in the centre of La Vallée de Joux in the Alpine Jura Mountains and will link with Audemars Piguet's workshop and the company's headquarters.
The spiralling glass form contains a pavilion dedicated to the art and science of watchmaking. Atelier Brückner's design for the interior showcases historical examples of the brand's products, illustrates its technical development and its design process.
Images courtesy of BIG