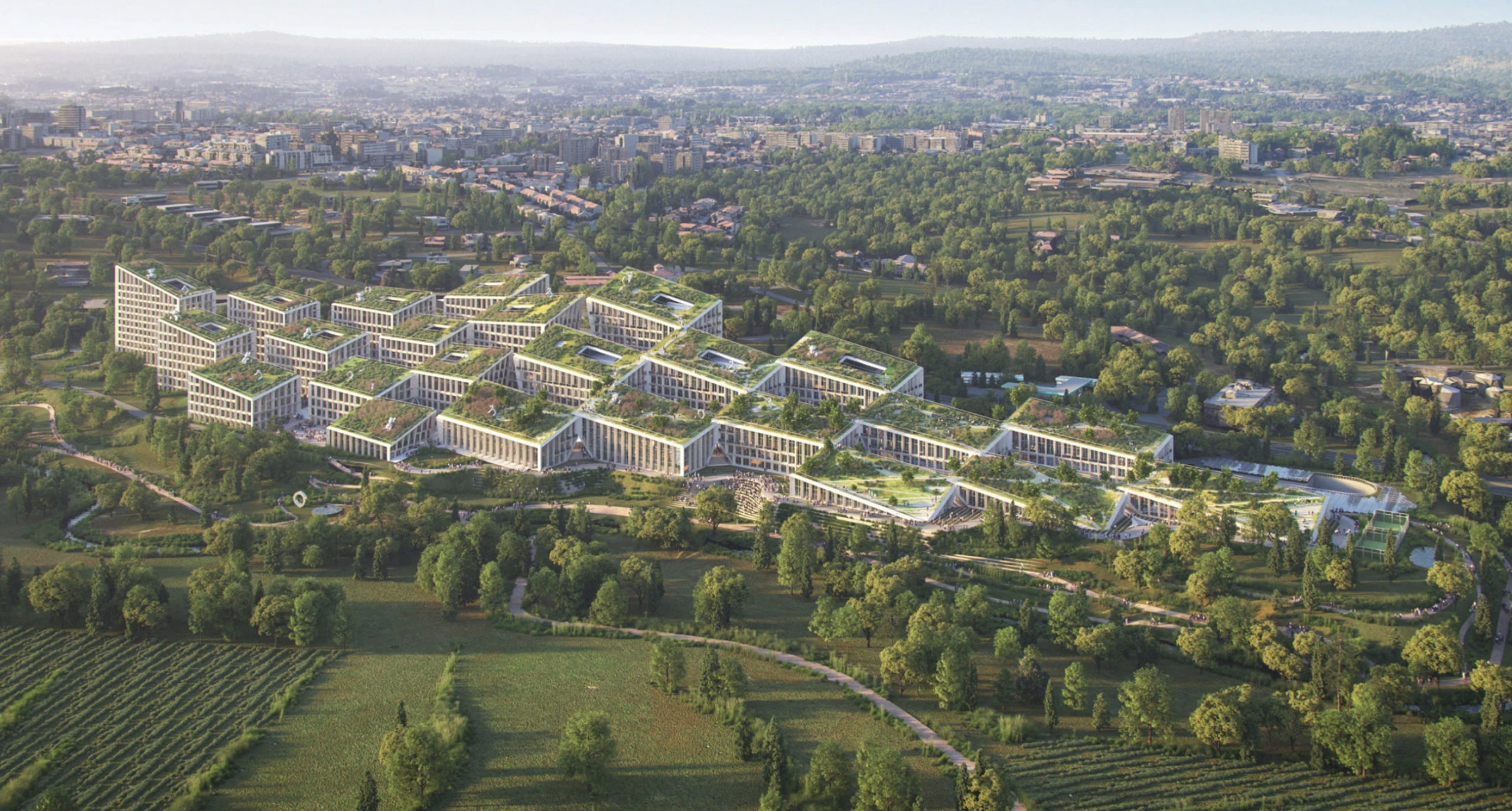 Danish architect Bjarke Ingels Group (BIG) has designed a 24-building development in the city of Porto, based on a headquarters for British-Portuguese e-tailer Farfetch.
The Fuse Valley buildings are located on a series of urban terraces organised around plazas, parks and courtyards that provide social spaces.
The 178,000 sq m headquarters for Farfetch which will form an "urban fashion village".
Farfetch's development will contain 12 interconnected buildings able to housing up to 3,000 employees. The ground floor's facades recede to create canopies and the chamfered corners of the buildings create archways and openings.
Bjarke Ingels, BIG's founder, said (https://big.dk/#projects-fv) : "Rather than a corporate office complex, Farfetch's future home in Fuse Valley will be a lively urban ensemble bringing every curator, creator, customer and collaborator together in the most innovative new neighbourhood of the city.
"The urban fabric will allow Fuse Valley to grow and expand organically, like a natural village."
Joao Albuquerque, BIG's partner in charge, said: "The individual buildings that constitute the various elements of the organisation are connected to form large contiguous work environments – physically consolidated, but spatially varied to create a human-scale experience."
Work on the project is due to begin 2023 and be completed by 2025.