Texan 3D-printing company Icon is working with American homebuilder Lennar and Danish architect Bjarke Ingels Group (BIG) to create the world's largest 3D-printed neighbourhood
The 100-home development in Austin will use Icon's Vulcan construction system, capable of building 3,000 sq ft homes using the company's proprietary walling system, which it says produces stronger and longer-lasting results than traditional building methods.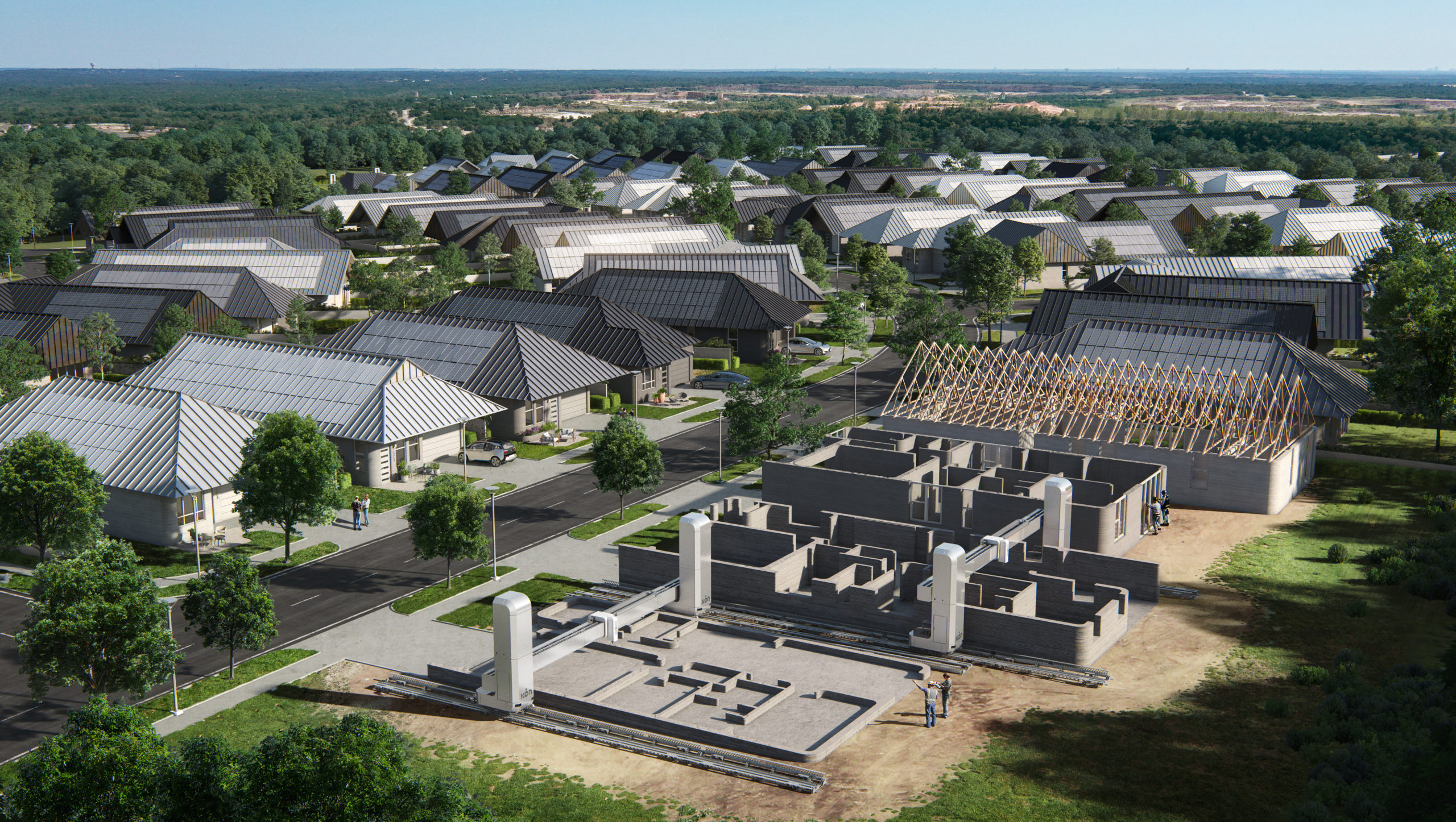 Jason Ballard, Icon's chief executive, said: "Construction-scale 3D printing not only delivers higher-quality homes faster and more affordably, but fleets of printers can change the way that entire communities are built for the better.
"The US faces a deficit of approximately 5 million homes, so there is a profound need to swiftly increase supply without compromising quality, beauty, or sustainability, and that is exactly the strength of our technology."
Martin Voelkle, a partner in BIG, said: "Additive manufacturing has the potential to revolutionise the built environment as it gets adopted by the industry at scale. By partnering with Icon and Lennar we are able to see this new technology roll out to the widest possible audience.
"The 3D-printed architecture and the photovoltaic roofs are innovations that are significant steps towards reducing waste in the construction process, as well as towards making our homes more resilient, sustainable and energy self-sufficient."