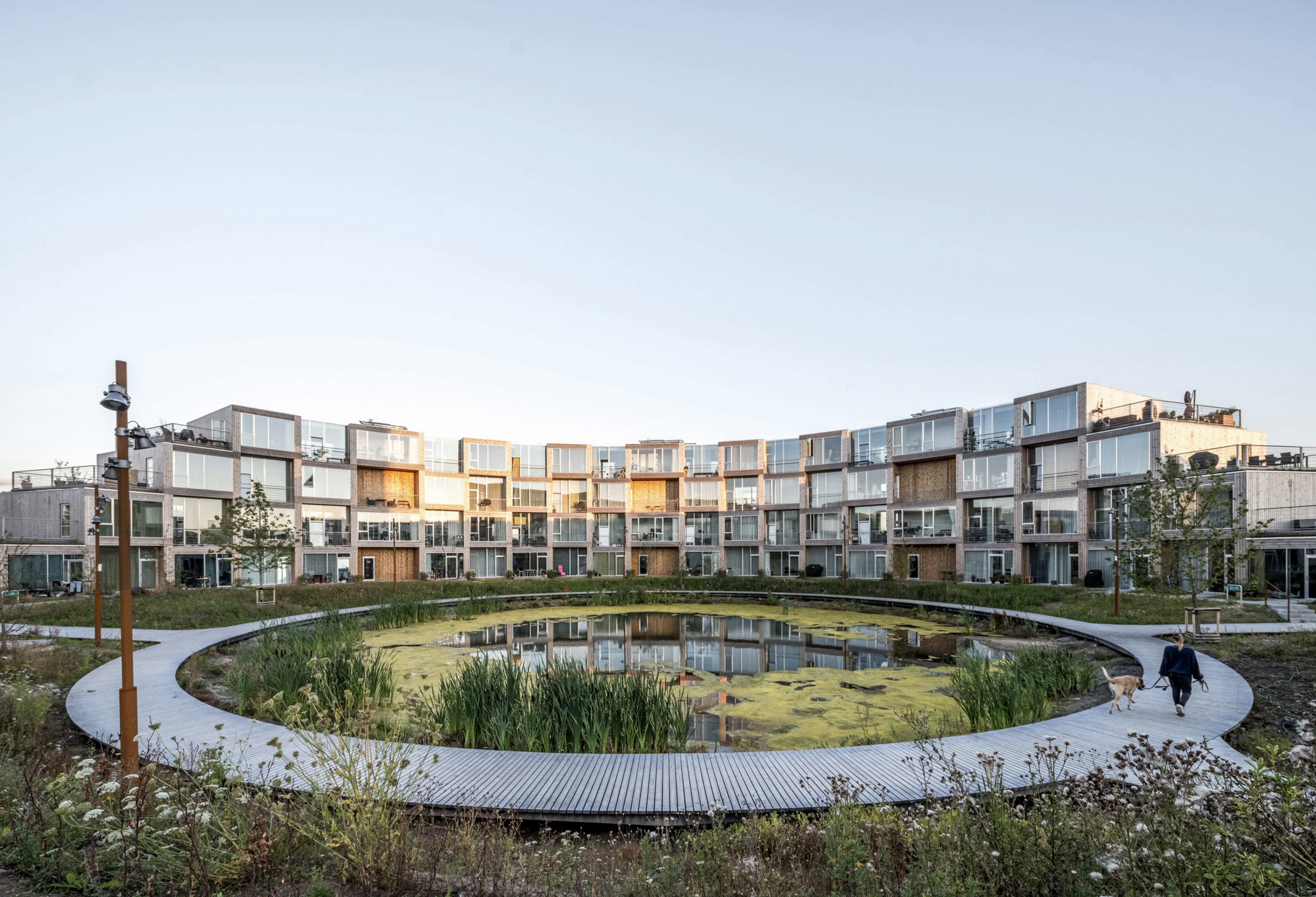 Work has been completed on Sneglehusene, a 93-unit, 9,500 sq m modular residential project designed by Bjarke Ingels Group (BIG) outside of Denmark's second largest city of Aarhus.
The project has two kinds of stacked modules, which are repeated to create a checkered pattern. They have 2.5m to 3.5m ceilings and stacking allows for floor-to-ceiling windows as well as an outdoor terrace in each home.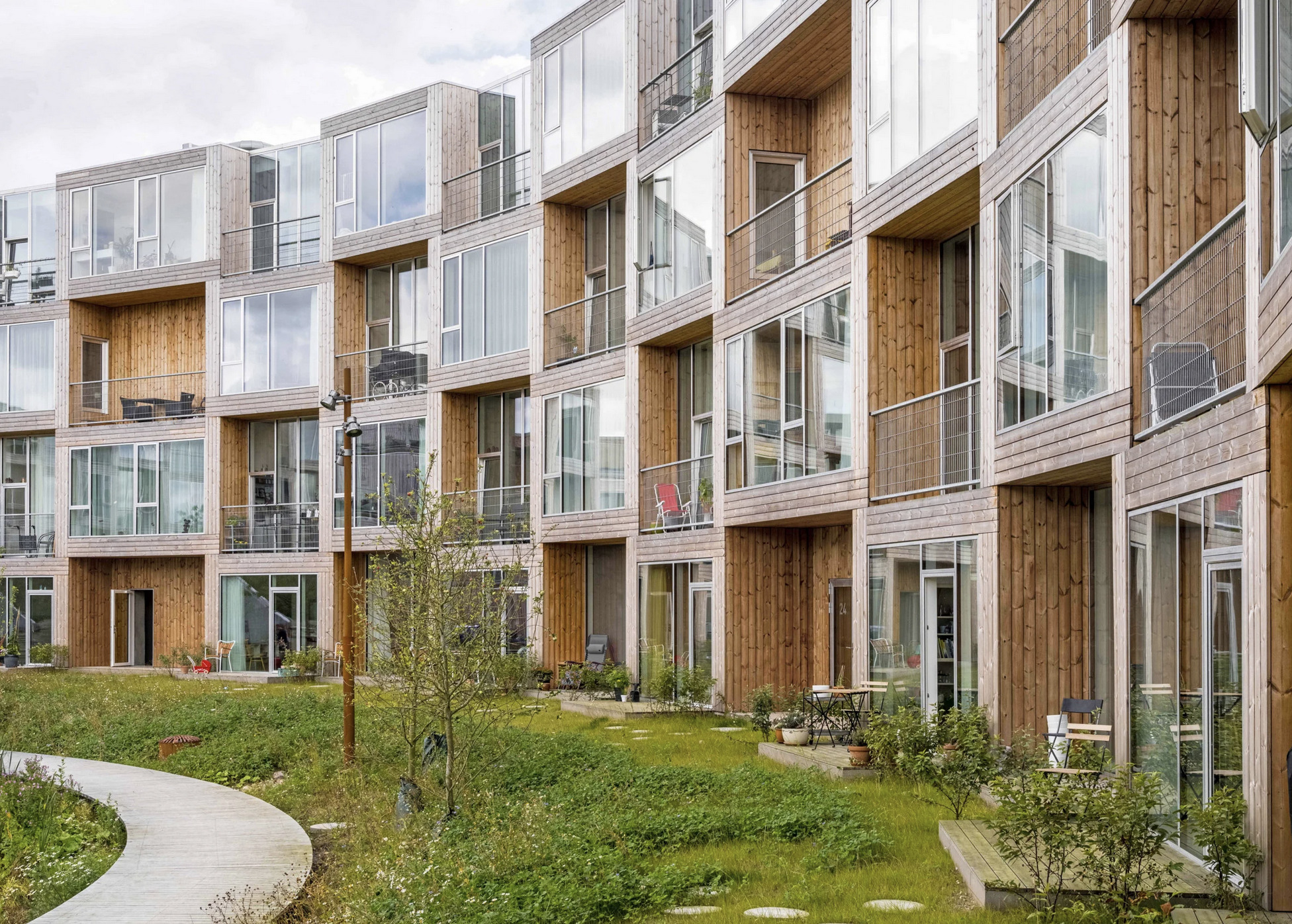 Sneglehusene's six buildings are linked by a "porous wall" that curves around a central pond and green boardwalk. The pond collects rainwater runoff and directs it into canals connected to the local water plant, and also recycles greywater from the entire Nye neighbourhood.
Finn Noerkjaer, partner at BIG, said: "As an architect, one typically only gets to build a house once. With the Sneglehusene, we were given the opportunity to evolve our housing concept from an earlier project, while also developing the buildings' own identity.
"Our modular concept has made it possible for us to maintain simplicity in the execution despite the construction's complexity, and we have been allowed to improve the concept with all our experiences. It is a joy to see how the buildings have become homes filled with life, and we're very proud to have contributed to the realisation of the vision for the neighbourhood."