US aerospace company Boeing has created a way of spicing up flights by projecting celestial images onto plane interiors.
Starry nights could be projected on the ceiling of aircraft to help passengers sleep, and during the day, sunny skies would increase the penetration of daylight inside the cabin.
According to Boeing, all the technology could be tailored to a particular airline and be "an extension of their brand inside the cabin".

In addition, the company is developing projections of light and imagery on the walls and bulkheads.
Mike Sinnett, vice president of product development for commercial airlines, said: "These ceiling projections could be scenes found in nature or helpful information for passengers projected on the walls and bulkheads.
"Airlines could use these lighting enhancements on the walls and bulkheads to display information about the destination or to project scenes that get passengers thinking about where they're going."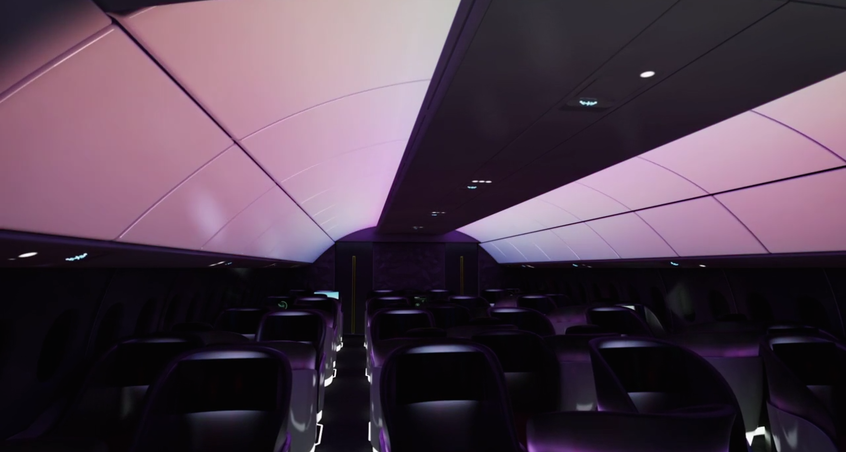 Images via Boeing