A temporary support structure has collapsed in Johannesburg, South Africa, killing at least two people and injuring 20.
The bridge fell onto the busy M1 highway in the Sandton financial district yesterday.
The structure had been built to aid construction of a pedestrian bridge over the highway.
Murray & Roberts, the South African contractor undertaking the work, has issued a statement, saying: "The exact cause of the incident is not known at this time. All of our incident response procedures have been initiated, our support services have been mobilised and relevant authorities have been advised.
"Emergency services are on site – any injuries or fatalities cannot be confirmed at this point in time."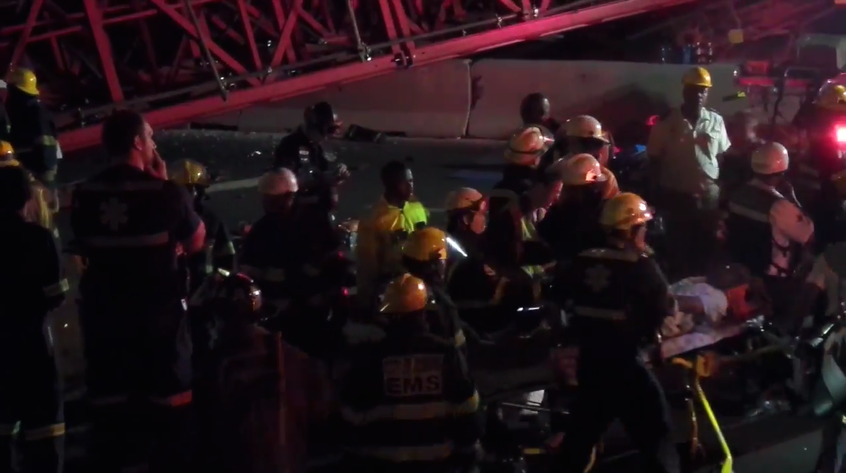 Bloomberg reports that Murray & Roberts' share price fell 7% after the disaster, the most in over four and a half years.
Johannesburg mayor Parks Tau said he will be visiting the injured in hospital today.
The M1 is still closed as emergency services are still at the scene.
Images via YouTube