UK architect Broadway Malyan has been chosen by Royal Caribbean Cruises to design a $100m terminal in Miami.
The "Crown of Miami" is named because of its shape when viewed from the water and will serve the largest cruise ships in the world.
Ian Simpson, director of Broadway Malayan, said: "The terminal extends along the waterfront to maximise views of the ships when docked, and the sides of the building have been angled to reflect the water and provide the terminal's unique shape, which echoes the Royal Caribbean brand."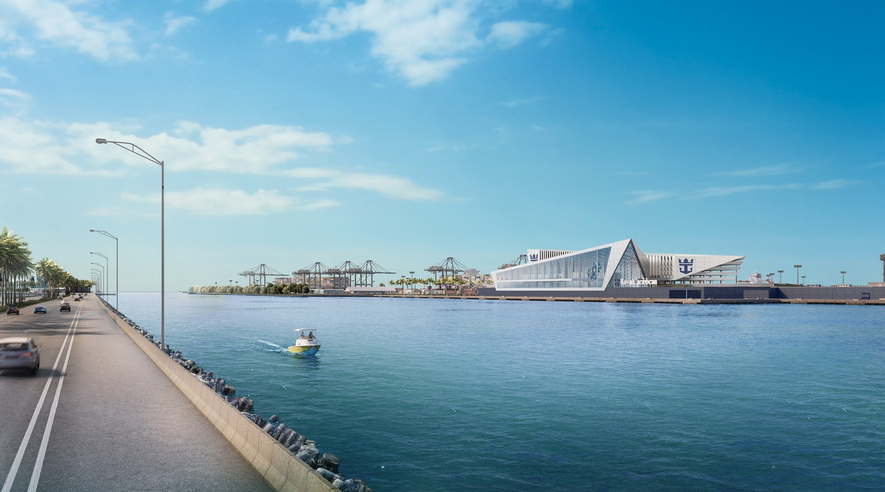 It is the firm's first project in the US.
The firm says the design incorporates a number of "sustainability-focused enhancements to reduce its environmental impact including rainwater collection and recycling so that it can be used for cooling, toilet flushing and irrigation".
The building will be formed using a simple prefabricated frame and flooring panels, and will built using a repetitive system to cut construction time. Steel beams will form its profile and the roof will be clad with aluminium.

The main glazing wall faces north to maximise views and minimise the terminal's cooling load.
The south side of the scheme is taken up by a car park with 1,000 spaces, loading bays and passenger drop offs, including taxi and bus stops at every level to keep traffic moving.
Aluminium fins and spacing enable ventilation below ground to form a buffer between the terminal building and the noise and views of the shipping port next to the site.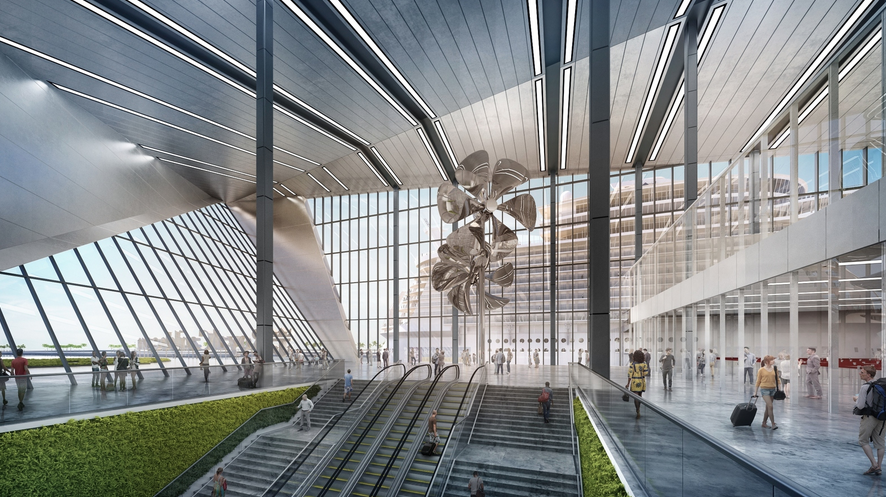 Construction is due to begin in early 2017 and the project is expected be operational by the end of 2018.
Images via Broadway Malyan