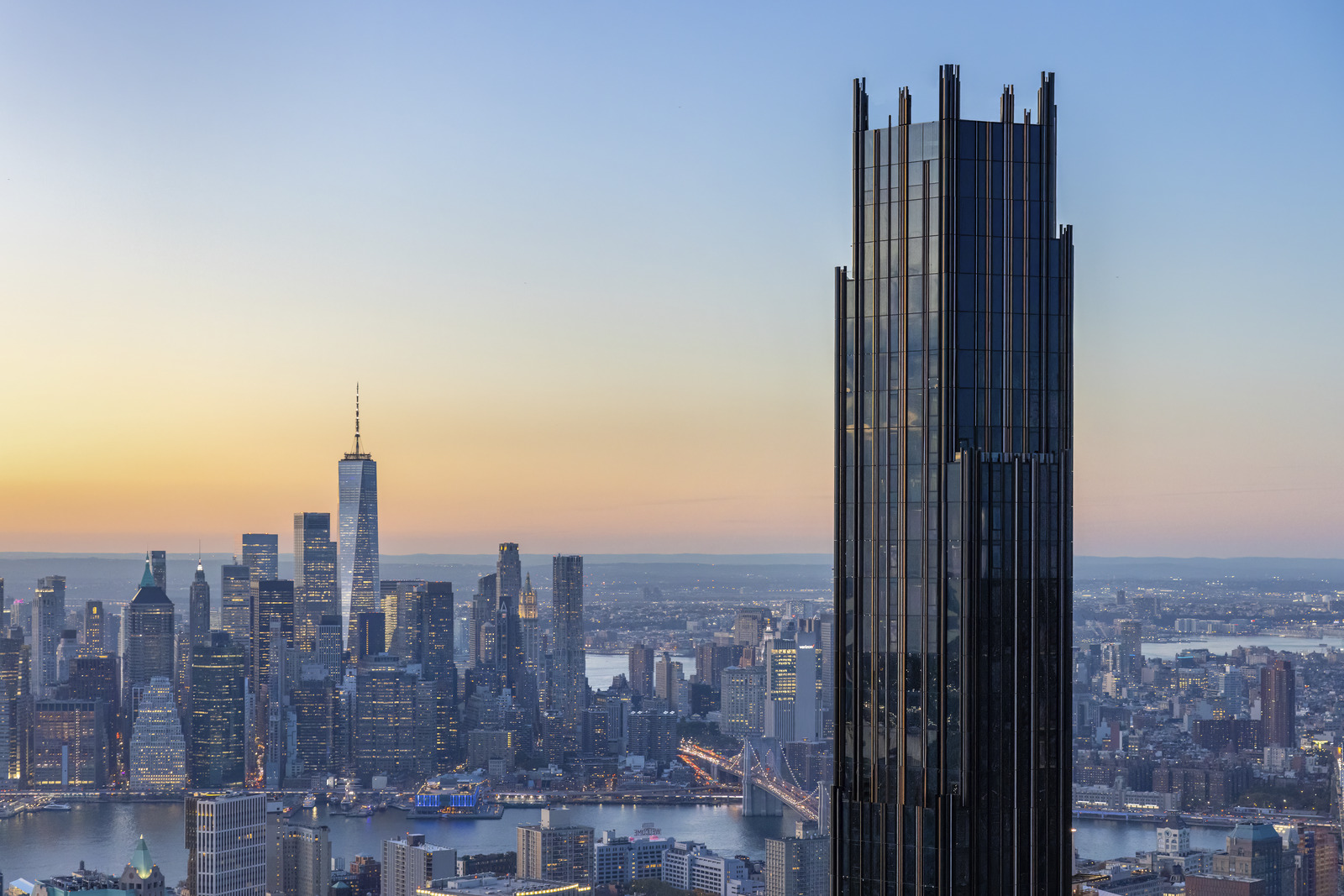 Work has finished on Brooklyn's first supertall building: a 325m-high, metal-clad tower designed by New York firm SHoP Architects for the JDS Development Group.
The $750m Brooklyn Tower, which broke ground back in 2018, incorporates the 115-year-old Brooklyn Dime Savings Bank as its entrance.
ShoP said it was the "City Beautiful" detailing of the bank that suggested the palette of materials used on the tower, which include blackened stainless steel, copper, and bronze.
The bank was designed by Mowbray and Uffinger in 1908 and remodelled by Halsey, McCormack and Helmer in 1932 before being protected by he Landmarks Preservation Commission of New York.
Its interior featured gilded Mercury-head dimes and 12 red marble columns supporting the rotunda, added in the 1932 expansion.
Most of the tower's 92 storeys are taken up with some 550 apartments, although there is also a basketball court, a dog run, an outdoor playground and rooftop park.
The building is located in the borough's commercial district, and occupies a triangular block facing Albee Square.
JDS said the bank's influence can be seen in the tower's "silhouette, geometries, and materiality".