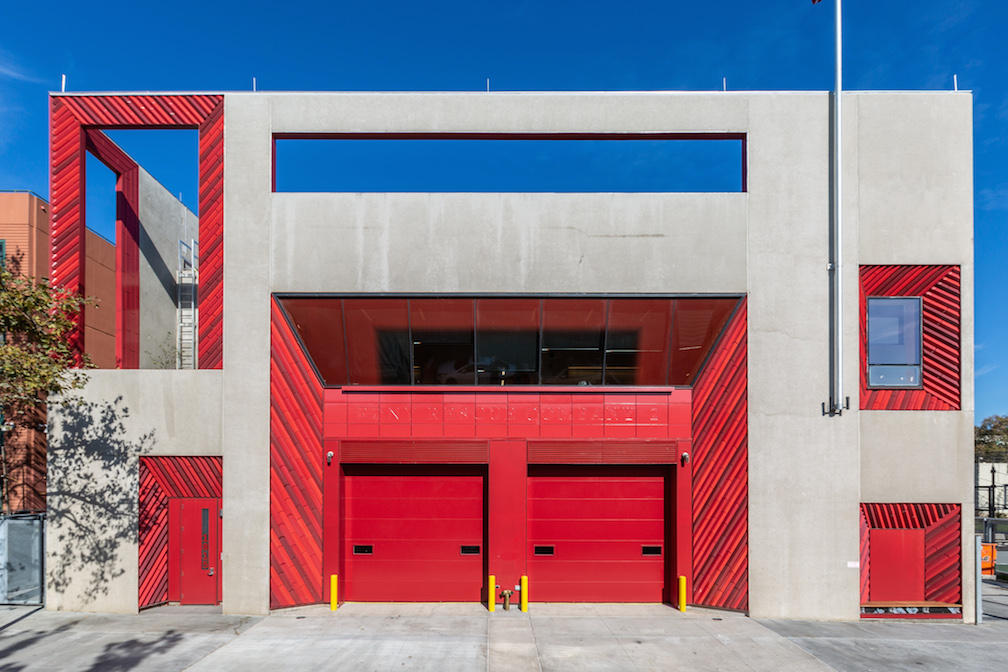 International design heavyweights Studio Gang, Snøhetta and Grimshaw are among 20 architecture firms selected this week by New York City's Department of Design and Construction (DDC) to design public buildings for the next three years under the latest round of the DDC's Project Excellence programme.
DDC said the aim of the programme, which applies to facilities such as fire stations, libraries, community health centres, theatres and museums, was to help it "create culturally competent designs".
The 20 are split into three groups matching studio size to project scope, with firms employing 20 or fewer designers assigned to projects costing $10m or less, firms employing 50 or fewer taking projects costing up to $50m, and bigger firms with 50 or more staff handing projects costing up to $200m.
Ten of the firms are certified as minority- and/or women-owned business enterprises (M/WBEs).
The firms are categorised as follows:
Small (5 – 20 professional staff)
Verona Carpenter Architects (WBE)
nArchitects (M/WBE)
Shakespeare Gordon Vlado Architects (WBE)
Ricardo Zurita Architecture & Planning (MBE)
Murphy Burnham & Buttrick Architects (WBE)
Medium (21 – 50 professional staff)
Selldorf Architects (WBE)
R2 Architecture (Ronnette Riley Architect/Ross Barney Architects JV) (WBE)
ikon.5 architects
Leroy Street Studio
BKSK Architects
Rogers Partners Architects+Urban Designers
Allied Works Architecture
Tod Williams Billy Tsien Architects + Partners (M/WBE)
H3
PBDW Architects
Large (more than 50 professional staff)
Studio Gang (WBE)
SHoP Architects
Marvel (MBE)
Snøhetta
Grimshaw
"The firms selected for Project Excellence went through a rigorous review process to ensure they can deliver inspirational and functional designs using sustainable and durable materials that can be built on time and on budget," said DDC Commissioner Thomas Foley.
He added: "This is an extraordinary moment in the City's history, and we've restructured Project Excellence to make it more beneficial for our design firms so they can truly commit to executing the best designs that will serve the most New Yorkers in the best way."
The Project Excellence programme pre-qualifies firms to cut procurement time and streamline projects. The previous round, called Design and Construction Excellence, contracted with 26 design firms and expired in 2021.
DDC will next month name up to 10 firms prequalified for technical design services, which can include structural, MEP, historic preservation, envelope, roof and landscape design.