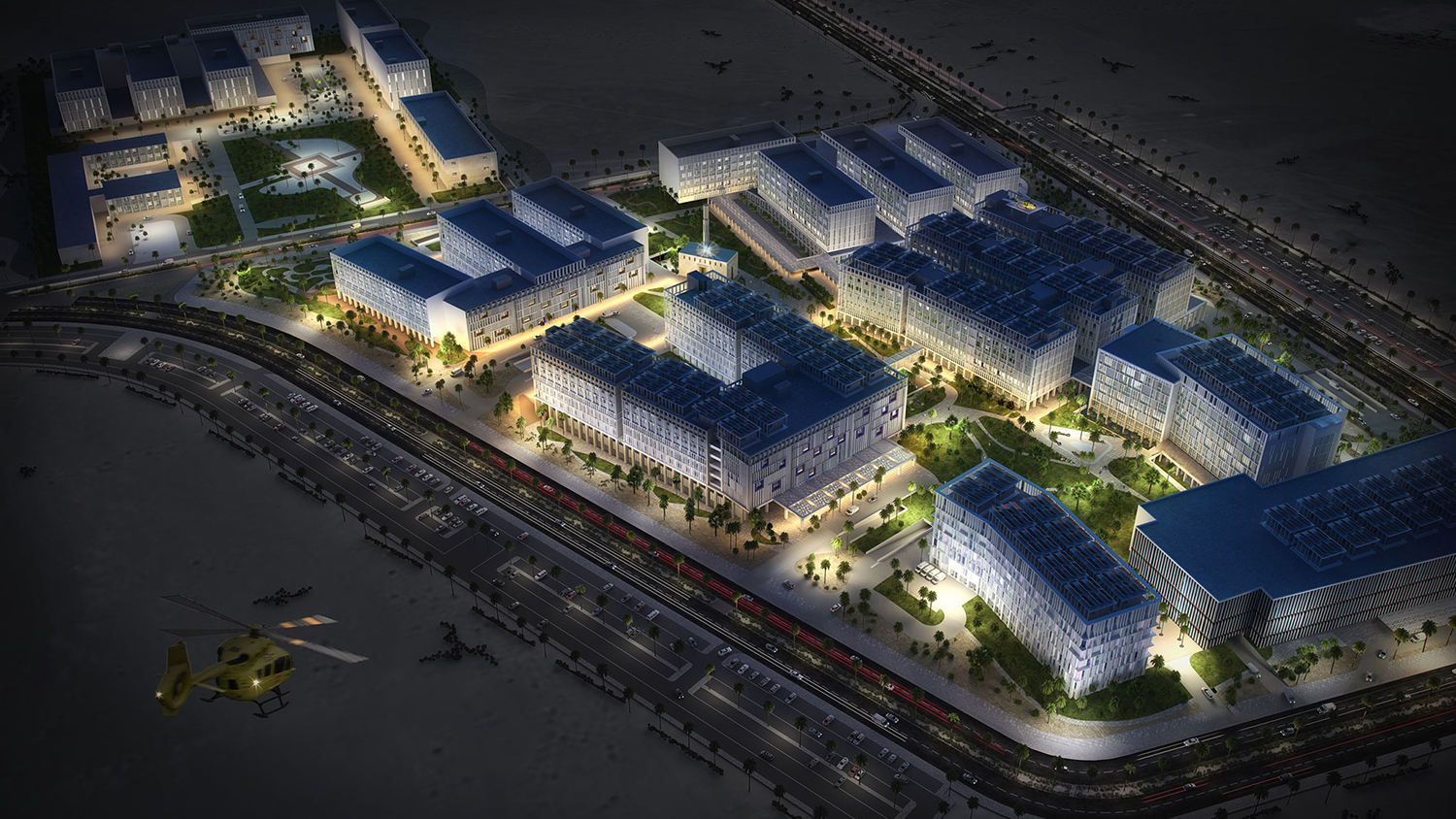 The International Finance Corporation (IFC), a sister organisation of the World Bank, is to partner with developer Egyptians for Health Care Services (EHCS) to support the construction and operation of a 45ha 'healthcare city' on the outskirts of Cairo.
The CapitalMed project, designed by Dallas-based HKS Architects, is intended to extend Egypt's healthcare system, which faces a shortage of hospital beds, critical care units and specialist centres.
The new campus will include a teaching hospital, 19 specialised medical centres, offices, gardens, mixed-use retail and extended-stay housing. It will be sited close to New Capital City, being built 45km east of Cairo.
The first phase is expected to begin treating patients next year. This will include a 300-bed hospital, an outpatient centre, and a clinic that specialises in virtual care. Upon full completion, the health care city will be home to more than 4,000 beds, 700 intensive care units and 70 operating rooms.
The IFC says in a press release that it "will advise EHCS on designing, structuring, budgeting and managing the project while identifying strategic investors", although it does not indicate whether it will be offering a loan.
The initiative is part of a larger programme launched by the IFC to support healthcare providers. Last year, it initiated a consulting scheme in Egypt intended to help some 100 private healthcare providers to improve their patient care systems to meet growing demand.