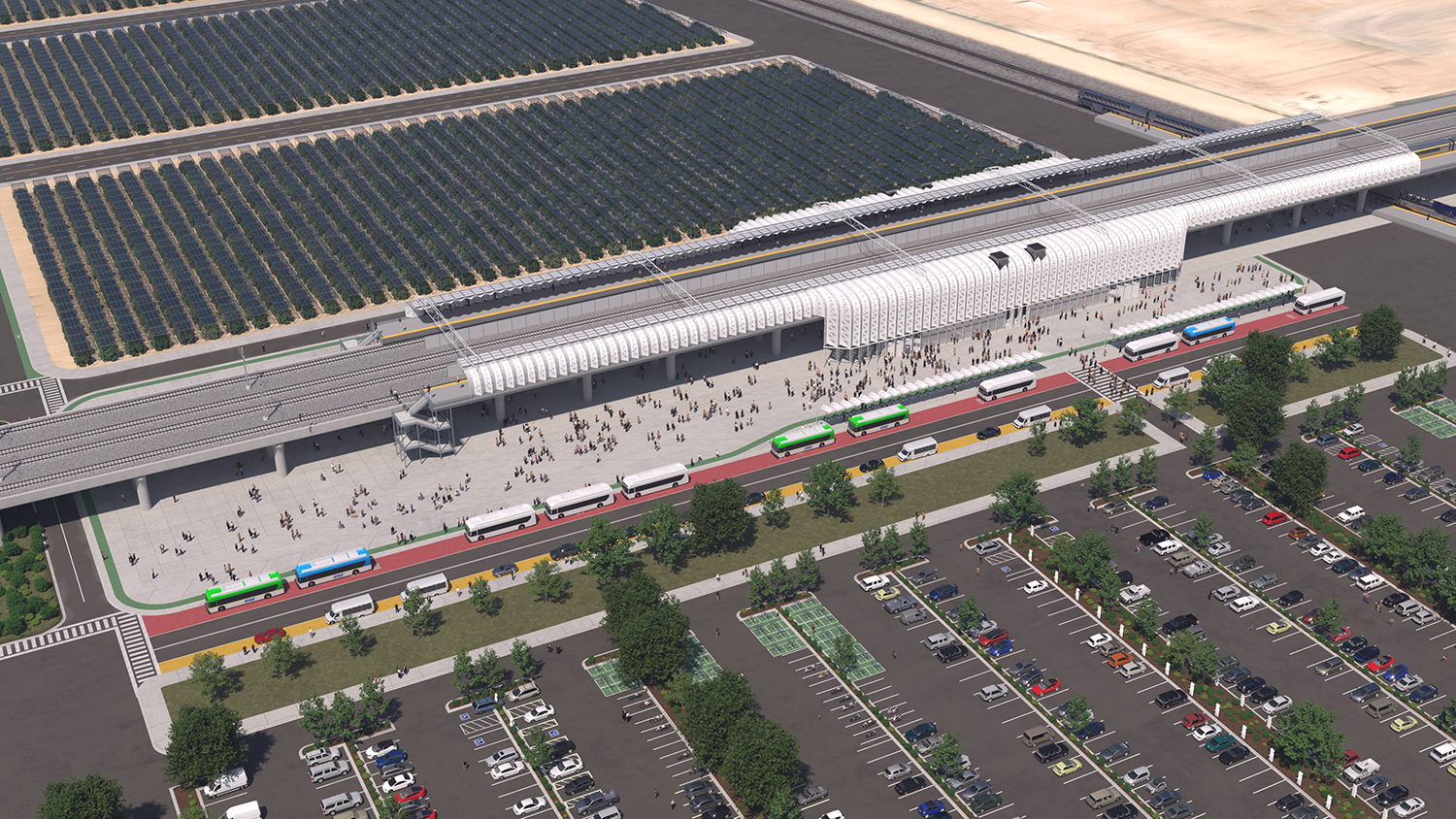 The US Department of Transportation has given a grant of nearly $202m to California's ongoing solar-powered high-speed rail project.
The money will fund the construction of six grade separations in the city of Shafter, Kern County. They will vertically separate roads from current freight railways and future high-speed railways where the roads and railways intersect to avoid accidents and smooth the flow of road and rail traffic.
The grant was made through the federal 2022 Consolidated Rail Infrastructure and Safety Improvements programme.
The California High-Speed Rail Authority, the state-mandated body delivering the scheme, said it was the largest award it has received since the passage of the Infrastructure Investment and Jobs Act in November 2021.
California Governor Gavin Newsom said it showed the Biden administration's support for the scheme. The Authority hopes phase 1 can be operating by 2033.
Phase 1 will will carry passengers from San Francisco to the Los Angeles basin through the Central Valley in under three hours, with trains exceeding 200 miles an hour. Phase 2 will extend to Sacramento and San Diego.
'Shared strong commitment'
"These dollars signal our shared strong commitment to advance clean, electrified high-speed rail into the heart of some of the largest and fastest growing cities in California by the end of this decade," Newsom said.
The Authority says the railway will be solar powered. It plans to build a utility-scale solar farm on 445 acres of land it already owns.
Some 119 miles of the railway are under construction at 25 sites in the Central Valley.
The Authority has started to expand the length under construction to 171 miles.
It has also environmentally cleared 422 miles of the route from the Bay Area to the Los Angeles Basin.
To date, the State of California has paid for 85% of the project's costs.
The Authority has applied for billions of dollars in federal funding from the Bipartisan Infrastructure Law to complete the Central Valley system.
"This grant shows that California High Speed Rail is picking up steam," said Ray LaHood, a former US Transportation Secretary who co-chairs the advocacy group, the US High Speed Rail Coalition.
"It's time to put the full weight of the federal government behind this historic project," he added.