The Open Building Institute (OBI) has launched a crowdfunding campaign to allow anyone the chance to create their own affordable eco-house.
The open source platform has a free library of designs for structures, furniture and ultilities, but most have not been prototyped.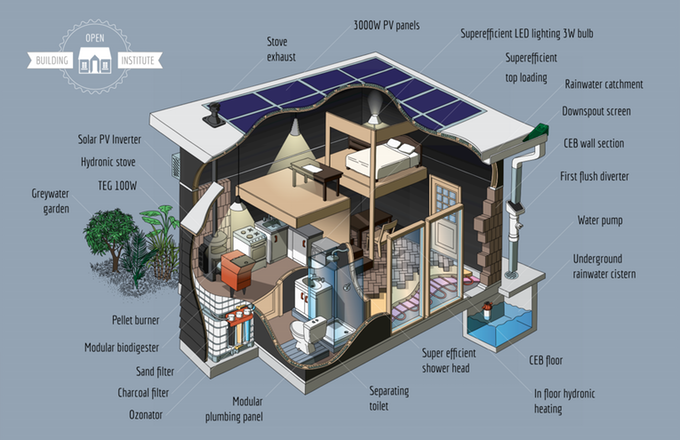 If successful, the campaign would fund a new library with contributions from architects and ecological construction experts that would be compliant with Living Building Challenge standards.
One of the designs to be made available will be a 700 square foot starter home with an aquaponic greenhouse that can be built for under $25,000 in in as little as five days.

OBI is also developing a collection of off-grid, sustainable utilities and appliances.
Marcin Jakubowski, founder of Open Source Ecology, told CoDesign: "All of the technology for building an autonomous house exists; it's just a matter of harnessing them all under one roof.
"A large number of experts have that knowledge, but typically to pull it together means the design itself is expensive and the components are expensive."

The $80,000 funding goal will allow OBI to "fund the necessary steps to make our building system widely replicable" meaning everyone, not just the backers, will benefit from a more open and accessible system.
Images via Kickstarter